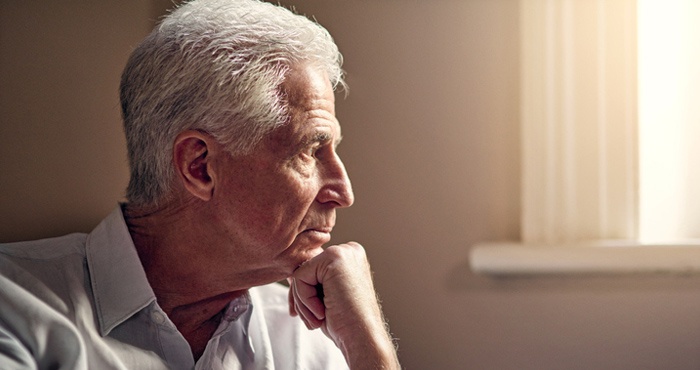 Five million patients in the USA. Leading cause of death in the UK. The only disease in the global top 10 causes of death that cannot currently be cured or prevented. It's no wonder that the treatment of Alzheimer's disease remains a top priority for the pharmaceutical industry. The important question: will there ever be a cure for Alzheimer's?
What is Alzheimer's disease?
Alzheimer's disease is the leading cause of dementia, which is an umbrella term for conditions that cause memory loss and impaired cognitive abilities in the ageing population. Unlike age-related changes such as becoming a little forgetful, Alzheimer's is not a normal indicator of ageing. Instead, it is when the brain is affected by a neurodegenerative disease that causes brains cells to die off, which worsens as time goes on. A sticky build-up made from amyloid plaques and tau protein that surround the nerve cells are thought to be the culprits, as they are toxic to cells and cause problems with cell signalling and inflammation.
As the brain tissue gradually loses more nerve cells over time, it's estimated that the actual mass of the brain can shrink by the weight of an orange! Beginning with mild memory loss, the disease becomes increasingly destructive as it begins to affect cognitive ability in later stages, such as the patient being unable to engage in conversation and respond to their environment.
What causes Alzheimer's?
Much like other neurodegenerative conditions such as Parkinson's disease, Alzheimer's is poorly understood. It has proven difficult for pharmaceutical companies to pinpoint what causes Alzheimer's disease, and scientists have concluded that it is a mixture of genetics and environmental factors. Some research has been carried out on those with a genetic risk of the disease, something called familial Alzheimer's. However, this makes up less than 1% of Alzheimer's cases with the rest being referred to as 'sporadic', which is why continuous research is needed to understand what triggers the disease in the majority of cases.
In 2016 and 2017, environmental aspects such as diet and pollution were highlighted as contributing factors. Some studies suggest that the disease can be attributed to air pollutants, such as industrial waste and fossil fuels, causing inflammation in the brain that can accelerate cognitive ageing.
Diet has been a suspected cause for many years, and in early 2017, researchers made a link between drinking diet soda drinks and increased risk of developing dementia, as well as tripling the likelihood of a stroke. Some research suggests that adopting particular diets can significantly reduce the risk of developing neurodegenerative diseases. For instance, a Mediterranean diet has been recommended, swapping processed food that is high in sodium and sugar with fruit and vegetables, legumes, nuts and fish.
What progress has been made in finding better treatments for Alzheimer's?
The main issue is that there have been very few treatments approved for Alzheimer's treatment since the late 1990s and early 2000s. During this period, the most commonly used treatments Donepezil (1996) and Memantine (2003) were developed. Both have different methods of treating the disease but so far have only been effective in mildly slowing down its progression.
Currently, several big players in the pharmaceutical industry, such as Eli Lilly, Merck and Biogen, are urgently investigating ways to prevent and cure the disease. As Alzheimer's is a mysterious and complex disease, there have been many clinical trial failures so far including Eli Lilly's injectable therapy Solanezumab, which disappointed during a late-stage trial in 2016 (but is still ongoing). However, the Biogen Alzheimer's pipeline looks promising as it boasts three later-stage drugs, BAN2401 (phase II), E2609 (phase III) and Aducanumab (phase III). The therapies have shown signs of improved cognitive function by either blocking or removing amyloid proteins, targeting them once they have settled in the patient's brain.
The idea of removing the amyloid plaque has also been taken up by German companies MorphoSys AG and Roche, who have partnered up to investigate a specific human antibody that has the ability to dissolve the plaque in preclinical tests. The drug, Gantenerumab, is one of two phase III Alzheimer's drugs currently being trialled by Roche.
As well as developing drugs to treat Alzheimer's, much research is going into understanding how the disease works and what the underlying causes may be. For example, Takeda Pharmaceuticals and Zinfandel Pharmaceuticals are working together to validate a biomarker called TOMM40 to use as a test for Alzheimer's. Other researchers at the Gladstone Institute of Neurological Disease in San Francisco have discovered that a depleted level of neurotransmitters called EphB2 in the brain could be a key contributor to memory loss in Alzheimer's patients.
With these positive advances in scientific research, there may be a cure for Alzheimer's disease in sight in the near future.
If you would like to be involved in developing treatments and cures for life-threatening diseases, consider a job in clinical research where you will have the opportunity to use your skills to combat unmet medical need in the world. At Proclinical, we work with many of the leading global pharmaceutical, biotechnology and medical device companies, and have the tools to help you to fulfil your potential in the right clinical research job.