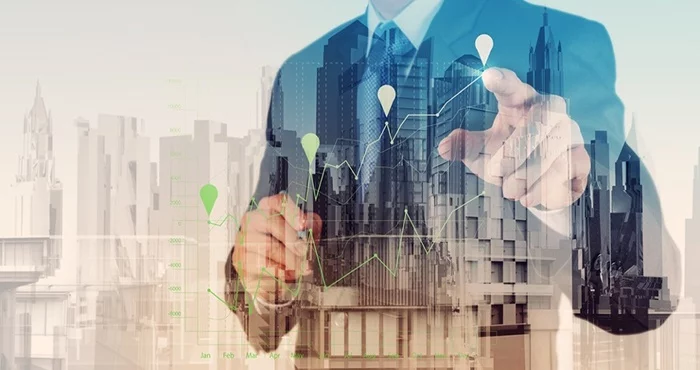 Thinking of changing companies next year? This ranking of the top 15 life science employers in 2017 could help point you in the right direction. The findings are based on an insightful report by Biospace that ranked over 1,000 life science companies in the USA in areas that are considered most ideal to life science professionals.
The report's respondents were a mix of male and female employees, from three generations: Baby Boomers, Generation X and Millennials. Their task was to rank various life science companies according to attributes that they personally thought made these companies 'ideal employers' within their specific industry (pharma, biotech or medical devices). The most sought-after attributes were, by far, having interesting and meaningful work at a company that had a good reputation or was an established leader in the industry, for a competitive salary.
Other popular strengths of the top ranked life science employers were having manageable working hours and a company culture that fits [their] needs.Here are the overall top 15 (out of a total of 30) life science employers this year, and a little information about how employees ranked them in various areas of the report:
Illumina
Innovative biotech, Illumina, was founded in the USA in 1998. The company develops and markets integrated systems that are used to analyse genetic variation and function, as well as providing genotyping and whole-genome sequencing services. It ranks as #18 on Forbes' Innovative Companies List 2017 and was one of the most popular choices for younger generations in the Ideal Employers list, thanks to its technological prowess. Illumina also scored in the top 5 in the report's 'Opportunities for Promotion', which was one of the three most valued attributes.
AstraZeneca
British-Swedish biopharmaceutical giant, AstraZeneca, develops a range of innovative pharmaceuticals, biologics and immunotherapies in three main therapy areas: oncology, cardiovascular and metabolic disease. The company scores exceptionally well for 'Opportunities for Promotion', tying for first place alongside Bristol-Meyers-Squibb. It has a history of winning various awards, including those for workplace equality and employee support, and featured at #11 on the 2015 Working Mother Best Companies list.
Bristol-Meyers-Squibb (BMS)
BMS is a global biopharmaceutical company that specialises in an array of life threatening disease such as cancer and cardiovascular disease. Earning first place in rankings of 'Manageable Working Hours' and 'Opportunity for Promotion', the American biopharma is a popular choice among life science employees. In the past two years BMS has won several employer awards, including being recognised as a Military Friendly Company, one of the Best Places to Work for LGBT Equality and a top 100 Working Mother company for the 20th consecutive year.
GlaxoSmithKline (GSK)
Coming in at #7 on Proclinical's list of the Top 10 pharmaceutical companies in the world, GSK is both a strong player within the industry and a first-rate employer. The British pharmaceutical company is a leader in vaccines and focuses on a very wide range of therapeutic areas, including neurosciences, infectious diseases and bioelectronics (R&D). GSK ranked in the top 13 for the following categories: 'Interesting and Meaningful Work', 'Competitive Salary' and 'Good Reputation', and was placed in the top 10 with regard to promotion opportunities and working hours.
Celgene
Celgene is an American biotech that focuses on developing innovative treatments for cancer and immune, inflammatory diseases. The company was popular with life sciences employees on areas like 'Interesting and Meaningful Work' and 'Reputation', and scored in the top 20 with both men (11) and women (18). Celgene's recent employer awards include Business Insider: 30 Most Meaningful Companies to Work for in America, and Forbes America's Best Midsize Employers.
Biogen
Founded in Geneva in 1978, the now-global biotechnology company has paved the way with its leading portfolio of neurological and neurodegenerative therapies, including many to treat to multiple sclerosis (MS) and the only approved treatment for spinal muscular atrophy (SMA). They also develop medicines for patients with hematologic and autoimmune disease. In the report, Biogen was particularly well recognised for 'Manageable Working Hours' and ranked #13 in the report's 'Opportunities for Promotion' area.
Roche
Another Swiss pharmaceutical giant, Roche, is one of the top 3 pharma companies in the world. The company develops drugs and diagnostics to combat various conditions such as cancer, infectious diseases and diseases of the central nervous system (CNS). Roche was voted #6 for 'Manageable Working Hours' and was very popular among all generations of employees, placing in the top 10 for Millennials, Generation X and Baby Boomers.
Verily
Google's medical devices division, Verily, is a particularly popular choice for the younger generation of employees. Known for its technological innovation, the company develops inventive tools and devices to collect health data and uses it to transform healthcare solutions for patients worldwide. Verily placed within the top 10 for 'Opportunities for Promotion', at #13 for 'Manageable Working Hours' and was equally popular with male and female employees.
Gilead Sciences
Gilead was founded in 1987 and has since developed a world leading portfolio of antiviral drugs, making significant headway with medicines for HIV/AIDS. The company also focuses on healthcare solutions for liver disease, haematology, oncology, cardiovascular diseases and respiratory diseases. A popular choice for both male and female employees across all three generations, Gilead is a staple employer within the life sciences industry.
Novartis
Multinational life science company, Novartis, is #4 on Proclinical's 2017 list of top pharmaceutical companies in the world. The Swiss company placed at #10 in the top medical device employer ranking, as well as in the top 10 for various regions in the USA, including California, New England and the Midwest biotech hub. Novartis ranked #4 in the Fortune's Change the World List in 2017 for having a positive social impact, and placed 2nd on their list of the World's Most Admired Companies 2017 for the 3rd consecutive year.Johnson & Johnson (J&J)J&J is the top healthcare company in the world, with its revenue reaching $71.89 billion in 2017. The company also excels in the eyes of life science professionals, ranking in the top 4 for 'Opportunities for Promotion' and the top 6 for 'Manageable Working Hours'. Although best known for their top-selling drugs and consumer products, J&J was voted first place on the report's top medical devices company list in 2017.
Amgen
Amgen is an American biopharmaceutical company that specialises in oncology, cardio-metabolic disease, immunology, neuroscience and respiratory disease. The company was placed at #6 for 'Manageable Working Hours' and #2 in the list of top life sciences companies in the biotech/pharma industry. In 2018, Amgen featured in the top 5 Career Bliss Happiest Companies in America for the 3rd year in a row. Other employer awards include the Human Rights Campaign Foundation's Best Places to Work for LGBT Equality 2017 and the Woman Engineer Magazine Top 50 Employer.
Merck & Co.
In the top 3 best life science companies in 2017, Merck & Co is recognised as an excellent employer by all generations, featuring in the top 5 in each list. It also ranked #4 on the best biotech/pharma company list and held a strong position (13) regarding 'Opportunities for Promotion'. Merck was also recognised in early 2017 as a 2020 Women on Boards company for having 20% or more women in board seats.PfizerEarning 2nd place, premier pharmaceutical company Pfizer, is rated one of the most ideal life science employers by all generations and is equally attractive to male and female employees. It also ranked 3rd in the top employers in the biotech/pharma industry and is recognised as a leader for 'Opportunities for Promotion' with the business.
Genentech
The most ideal life science employer is Roche's biotechnology subsidiary, Genentech. A hugely popular choice for life science employees, the company topped the charts for both men and women in each generation. The company also featured in the leading charts for 'Manageable Working Hours' and earned first place for companies within the biotech/pharma industry. In 2017, Genentech was named as one of the Top 50 Companies for Diversity and FORTUNE's Top 50 Workplaces for Giving Back.Do you agree with the list of the most ideal life science employers? See the full report to read about the entire top 30 list.
Which companies would feature on your list?
Proclinical works with many of these leading pharmaceutical, biotechnology and medical device companies. If you're looking for a new opportunity at a company that better suits you, upload your CV or apply directly for one of our current opportunities.