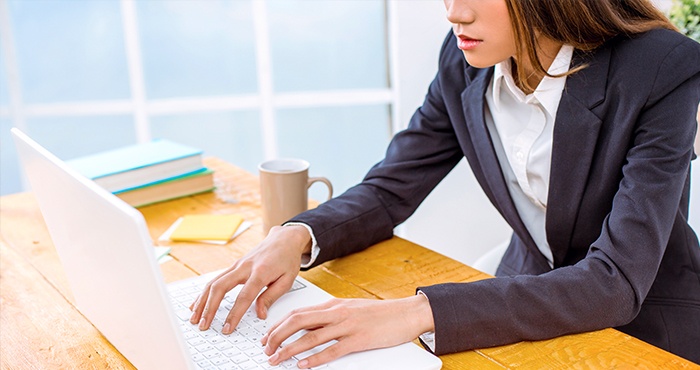 In today's web-dominated world, top pharmaceutical companies have grown to embrace the ease and accessibility of online tools and technologies to connect with applicants. Not only has online recruitment taken over from traditional sourcing practices, but video conferencing has completely changed the landscape in which recruiters and hiring managers conduct interviews.
If you are searching for pharmaceuticals jobs, you have to be prepared for the fierce amount of competition in this growing industry, making it crucially important that you take advantage of all the job advice, CV tips and interview advice available to you.
The best way to prepare for video interviews in the pharmaceutical industry is to cover all your bases. This includes conducting mock interviews, ensuring that your technical equipment is properly setup, and managing your non-verbal cues that are put at the forefront during interviews of this nature.
Apply these 10 tips to help you prepare and build confidence for your next video interview.
1.Setting up your webcam
Make sure that you place your webcam just right so that the camera is not positioned too low. A simple trick that you can use is to place your webcam on a box or stack of books located behind your screen. Your webcam should be positioned slightly above your eye-line, almost in line with the top of your head. The same technique works if you're using a laptop to conduct your video interview simply place your laptop on top of something so that the built-in camera is similarly aligned.
2.

Internet connection

A poor internet connection can make or break the success of your interview. It is always best to have your computer physically connected to your internet router. If you're relying on Wi-Fi, then you have to be prepared for the unexpected. The ideal connection speed for a video interview is 10Mbps or higher. If you're not sure what speed your computer is you can test your connection beforehand by using a site such as Ookla.
3.

Proper lighting

You have to remember that the only thing standing between you and the recruiter or hiring manager is the screen in front of you; therefore you want to make sure that the impression you make is flawless. You don't need to spend loads of money to achieve proper lighting effects instead all you need are two lamps on either side of your desk and ensure that the light source is placed at the same height of the webcam or slightly higher. This simple technique will make your face and background appear brighter on-screen.
4.Headset
Using a headset during a video interview is always recommended but not mandatory. The advantage is that a headset will reduce the amount of ambient or background noise that you want to avoid. Although your webcam has a built-in microphone, you won't be able to control external distractions and it may not carry your voice as clearly as you would like. Remember that tone of voice is important during an interview – when in doubt plug in your headset.
5.

Background

Don't let the informal setting of a video interview fool you – your background is also a very important factor. It is always better to have a neutral or plain background to avoid any distractions. Avoid having any posters, photos, mirrors, or a pile up of stuff in plain sight. If you're conducting the video interview on a desktop and you can't do much about certain background elements, then simply use an inexpensive screen or a solid colour curtain as a disguise.
6.Dress to impress
It goes without saying that you have to present yourself in the same professional manner you would if your interview was in-person. Always dress appropriately, avoiding any bright colours or patterns that might be distracting on camera. Avoid flashy jewellery and overdone makeup, and keep your hair simple yet professional looking.
7.Eye contact
You already know the importance of making strong eye contact during an interview, but don't underestimate how that comes across on video. When speaking to someone, we have a natural tendency to concentrate on their face. The problem is that if the person's face is located away from your webcam, then it will appear on-screen as though you are either looking up or down rather than directly at the person. Instead, simply move the window with the recruiter's video image up or as close as possible to your webcam. This is the best way to maintain proper eye-contact.
8.

Smile in moderation

You want to come across as friendly and approachable – and a warm and confident smile will do the trick. But you don't want to come across as overly enthusiastic or nervous by smiling or laughing at every word that the other person says. The key here is moderation. Use your smile to project confidence and enthusiasm without overdoing it.
9.

Good posture

Having good posture applies whether the interview is in-person or online. The good thing is that because you're on video the person on the other end of the screen will not see the lower part of your body; however, you still want to make sure that you're sitting up straight with both feet planted firmly on the ground. Try to avoid showing side angle and always make sure that your chair is properly adjusted so that you don't appear too high or too low.
10.

Relax your nerves

Keep in mind that every movement you make during a video interview becomes more magnified on-screen. If you tend to use a lot of hand gestures, play with your hair or cover your mouth when you get nervous then you have to make a concentrated effort to avoid these distractions during your interview. A great way to identify your nervous tendencies is to practise by recording yourself multiple times. The more time that you spend conducting mock interviews, whether it be on video or in front of your mirror, the more comfortable you will become.

Although there is no sure-fire way to ensure that everything runs smoothly during your video interview, these tips can certainly help you to put your best self forward.

For more interview advice on how to break into the pharmaceutical industry visit our blog on How to Network for Jobs in the Pharmaceutical Industry, or if you're interested in learning more about pharmaceutical jobs in the USA visit our blog on the Top 10 Pharmaceutical Hubs in the USA.