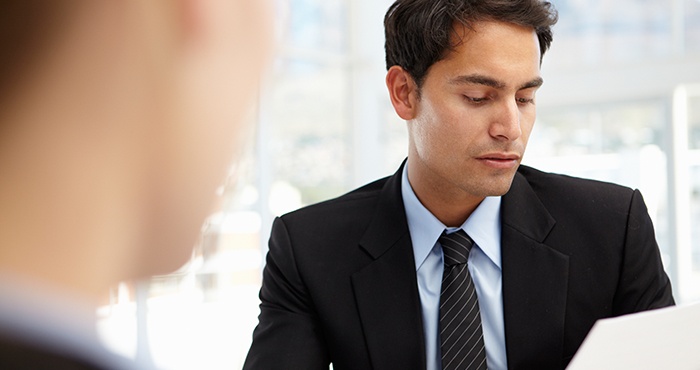 In the highly competitive job market for regulatory affairs professionals, having a well crafted CV is critical to secure a position at a pharmaceutical company, contract research organisation, consultancy or other life sciences company. Your CV represents your elevator pitch. When human resources or a hiring manager reviews your application, you have one minute of their time to explain who you are and why you would be a terrific fit for their open regulatory affairs associate role.
The main goal of your CV is to get an employer interested in your skills and experience to gain an interview. You must ensure that there is a purpose for everything included on your CV, and that the content is directly tailored to the target role and company.

The following sections will provide a handful of tips to help you to improve your CV for a regulatory affairs associate position.
1. Write a one-paragraph mission statement at the top of your CV.
To help human resources and the hiring manager to understand the highlights of your career and your years of relevant experience, include a mission statement at the beginning of your CV. This statement should include years of experience in particular roles and industries, and explain your motivation for applying to the target role. An example of an excellent mission statement is as follows:
Sam Johnson is a highly motivated regulatory affairs professional with 10 years of experience in the pharmaceutical industry. Sam spent 5 years as a regulatory affairs specialist focused on quality compliance and marketing registrations in the EU and emerging markets. Most recently Sam has served as a principal regulatory affairs specialist, leading a regulatory team. Sam's expertise is in supporting the regulatory aspects of clinical trials as well as preparing premarket data for OTC medicines.
2. Keep the format simple.
When drafting your CV be sure to keep the format simple. Your CV is not the place to utilise your artistic skills or creativity. The formatting should be clean, use the same font throughout, with little variation in font size. Use black text, size 10-12pt, in simple font such as Arial, Helvetic, or Calibri. Be sure that the language is simple, with clear and concise language to deliver key points. Make it easy for the reader to quickly scan by not using text boxes or a complex bullet structure. Also make sure that the past professional roles are ordered in an intuitive chronological fashion. When providing timelines of employment, from commencement to end date, use months as well as years such as Jan 06-Feb 09.
3.Put time and thought into describing each past professional role.
Most regulatory affairs professionals have similar job responsibilities, such as preparing premarket submissions, determining regulatory strategies, and ensuring compliance for international regulatory regions. While these items represent valuable experience, they are also vague; more details specific to your role should be included.
Instead of simply stating responsibilities, frame your previous experience in terms of achievements, such as on regulatory approval in the US for 2 new products or led team to achieve CE mark for new medical device. This shows the recruiter and hiring manager your impact to the overall business objectives, not just your ability to conduct work.
When describing previous experience, be brief and to the point. Make every word count and add value to your CV.
4. Tailor your CV to every job specification.
Do not simply have one resume that you submit to all job applications. Depending on the target role, the information that you include in your CV should change. Review the job description in detail and summarise your role in terms of the relevant experience needed for that position. Be sure to include key words, as recruiters will likely use automated search functions to quickly sort through CVs. That being said, do not just copy and paste job specifications into your CV: they are generic and tend to be wordy, and doing so reflects poorly on you.
5. Make your CV industry specific.
Focus your CV on the industry that you are applying to. If you are lucky enough to have regulatory affairs experience in multiple industries, such as pharmaceuticals and medical devices, be sure to focus more on the industry for which you are applying. If possible, try to include the job title for the position you are applying to somewhere in your CV. If you have held this title in the past include it there, if not, include it in your mission statement as a goal that you are trying to reach.
6. Include appropriate key words and credentials.
Regulatory professionals deal with many acronyms. Be sure to include these acronyms in your CV, especially if they are listed in the job description. Acronyms such as CMC, CTA, NDA, IMPD, PMA, IDE, GLP, GMP, GCP, HDE, etc, will be good to include. They should be tailored depending on the type of role you are applying to. If applicable, one very important acronym to include is RAC, or Regulatory Affairs Certification. This is an industry-recognised certification held by regulatory affairs professionals who have demonstrated a certain level of professional regulatory expertise.
7. Leave out personal details.
Do not include certain pieces of personal information such as date of birth, marital status, and children. Also do not include a photograph of yourself; they can wait for the interview to see what you look like. Only include hobbies or interests if they are relevant to the role. Hobbies that include charitable or leadership roles, where you reached an achievement, may prove to be valuable. Hobbies where you led a team shows your passion and ability to drive towards results, outside of the workplace. Briefly mentioning relevant interests allows them to see your personality and may lead towards a more social conversation during an interview.
8. Include global experience.
Regulatory affairs associates work in an international field. Most regulatory jobs include working with colleagues, regulatory authorities, or consulting groups in multiple countries all over the world. Therefore, including language skills on a regulatory affairs CV is important. Also be sure to include all the countries with which you have regulatory affairs experience. For a global company, it may also be valuable to include your current location and desire to relocate if needed.
9. Include references at the bottom of your CV.
Including 2-3 references on your CV will help recruiters to keep all of your information in one place. This shows recruiters you already have referees lined up who are willing to vouch for you. Ideally, these referees should be past managers who can speak on your skills, expertise, and past successes as a regulatory professional.
10. Review once, twice, three times.
One of the most common reasons that CVs do not result in job interviews is because of errors in the content of the CV. Review your CV multiple times checking for spelling errors or formatting issues. Additionally, review the job description and company application to establish whether there are any specific requirements for your CV. Finally, ask a friend or colleague you trust to review your document to make sure that the content makes sense and does not include any spelling errors.
Ensuring your CV gets you an interview for a regulatory affairs associate position can be difficult. Following the tips listed above will help you to improve your chances of getting past the first glance of the CV and into the interview chair.