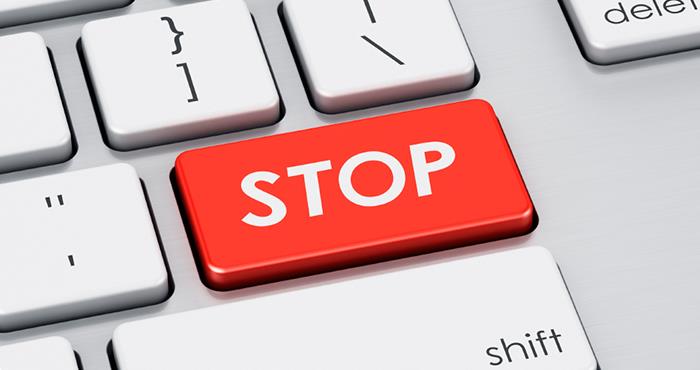 If you are a professional in the life sciences industry and looking to move jobs, either right now or in the future, applying to job adverts is probably not be the best way to do it.
Although searching and applying for jobs is the most common method of job seeking and can get results, it isn't the most effective way to get your CV in front of prospective employers. I have put together a list of ten reasons why you might want to reconsider your approach to job hunting.
1. It is not an efficient use of your time
When most people think about looking for new life sciences jobs, they often start by going to Google and typing in phrases such as 'pharmaceutical jobs' or 'regulatory affairs jobs', or by searching for a job title that they would like such as 'regulatory affairs manager' or 'clinical research associate'. They then spend hours looking through various pharma jobs websites looking for vacancies that match their skills, salary expectations, location and qualifications, which in itself is no mean feat. They must also update and tailor their CV and write a covering letter for each specific job that they apply for. All of which is very time consuming, and is never guaranteed a response.
2. You subject yourself to rejection
Applying for a job can be demoralising when your applications are rejected, or worse - when you don't hear anything back at all! Job hunting for any sustained period of time can lead you to start questioning yourself and your skills. That will take its toll and can affect your confidence, which will be much needed when you eventually do get an interview.
3. Your CV goes only to the individual who advertised the vacancy
Your response to a job advert will be monitored by the recruiter or hiring manager who is trying to fill that position and often they will view applications by their relevance only to that role. However, a candidate who is not suitable for one position might be perfect for another. Unfortunately though, breakdowns in communication and processes, particularly in large organisations, can mean that the applicants aren't always shared or added onto a database that can be accessed by others.
4. Candidates already on the database usually get looked at first
Often when a life science recruitment consultant receives a new vacancy, and having listened to the hiring manager describe the ideal candidate, they will already have someone in mind. The consultant can also search their internal database instantly, whereas the hiring manager would need to wait several hours, days or even weeks before a job advert returns any useful CVs, which would put new applicants at a disadvantage.
5. Specialist roles often get headhunted
When a vacancy requires a candidate with a very niche or specialist skill set, the chance of receiving an application from the perfect candidate is unlikely. Unfortunately, a niche job and a specialist candidate are seldom available at the same time. For this reason, the most effective way for pharma recruiters to find the right person is to actively look for them and approach them directly. When a headhunted candidate accepts the job, other applications might not be considered.
6. Not all jobs are advertised
Advertising of a job takes time and costs money, which often makes it less economical than other methods of recruitment, and employers don't always want their vacancies made public. Recruiters and HR departments have instant access to internal and external CV databases and networking tools that can find candidates immediately, so they might not consider advertisement of the role necessary. If applying to jobs is your only method of job seeking, or you're waiting until you find the right role before you send off your CV, you might miss out on the perfect job without even knowing it.
7. You might not know what the perfect job for you is
You could be an excellent fit for a particular role but not even consider applying for it. The specialist recruitment consultants at Proclinical are excellent at identifying when a job is right for you and have helped to steer many candidates in the right direction. By applying only to individual vacancies you could be limiting the range of jobs that you are considered for.
8. Recruitment consultants are experts at applying to jobs for you
Pharmaceutical recruitment consultants deal with new jobs and speak to HR Managers every day. They receive training and are experienced in identifying when a CV matches a job description. Take advantage of that expertise and have them apply for jobs on your behalf.
9. A good job advert isn't necessarily a good job
Advertising is a skill that hiring managers will have varying degrees of expertise in, so what sounds like a great job may only be down to the fact that the person who wrote the advert it is doing a good job of 'selling' it. There also is a chance that an advert could have been written from a template of a job that is similar, expired or that doesn't exist - a tactic that is unfortunately still used by some recruitment companies to bring in fresh CVs.
10. There are better ways of getting hired
If you are an experienced professional in the life sciences sector, there is a good chance that your skills are in demand. Let companies find you by adding your CV to an online database, such as Emedcareers or Pharmiweb, which is searched daily by employers and recruitment agents alike. If you are concerned that your current employer might come across your CV on that database, a more discreet alternative is to upload your CV to a recruitment agency's database such as Proclinical's.
If you prefer to take matters into your own hands, rather than waiting for jobs to come to you, make an effort to get in touch with HR managers and recruiters. You should keep your LinkedIn profile up to date and try to connect with companies that you would like to work for. If you know someone working there already, ask them for a recommendation or a referral.