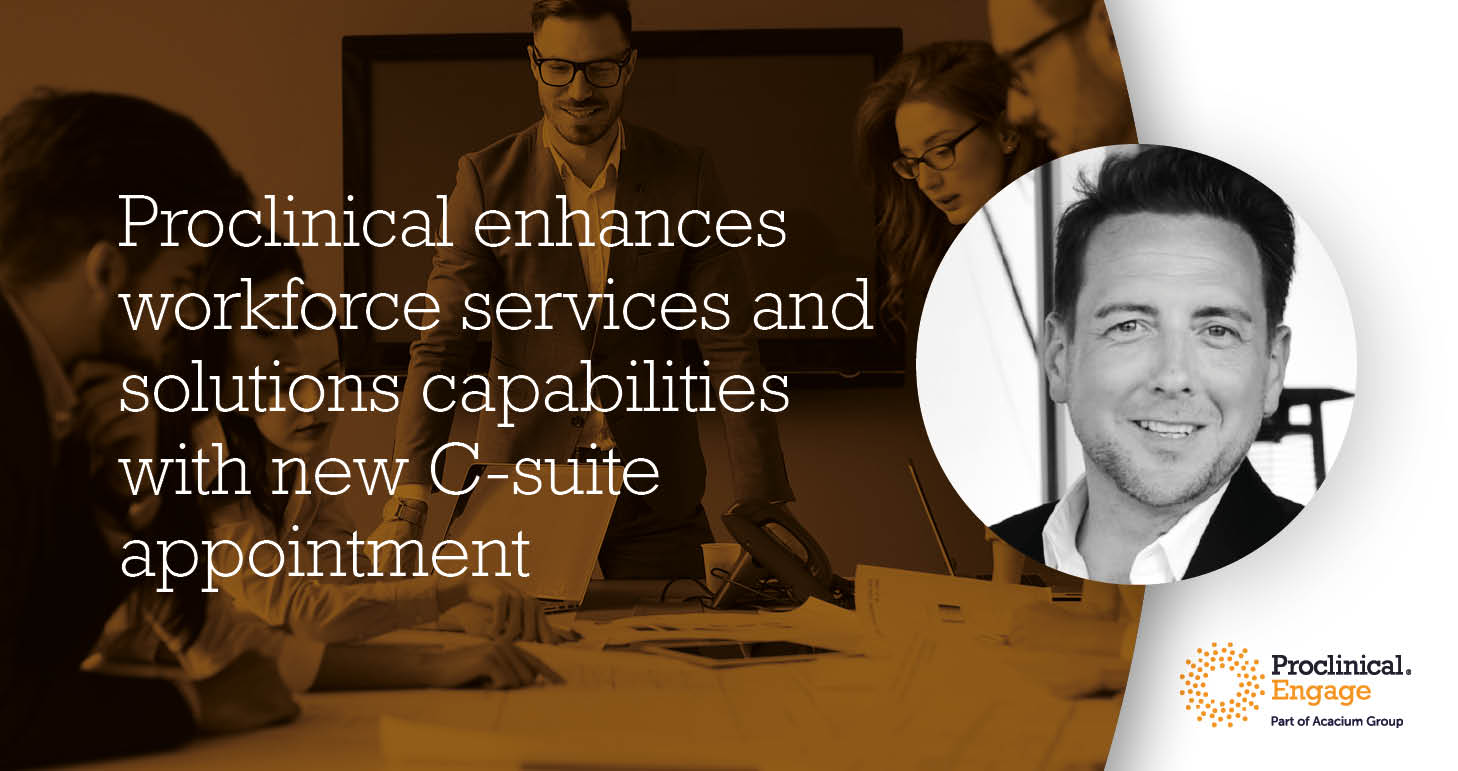 Global life science staffing services provider, Proclinical, has announced the recent appointment of Mark A. Lanfear as Executive Vice President and Chief Solutions Officer, strengthening the company's position in the workforce services and solutions sector. Lanfear will head up the Proclinical Engage brand, leveraging complementary solutions from the company's Staffing division to address the needs of life sciences companies throughout the life cycle of products and therapies, from discovery, development, regulation, approval, and marketing, to patient support. Proclinical Engage supports life science companies as they grow their teams into new territories by implementing appropriate outsourcing models and solutions based on the needs of the company.
With over 20 years of experience in the life sciences and consumer health industries, Lanfear brings invaluable experience in driving strategic workforce operations, and will work with companies to design bespoke recruitment models to scale up their teams.
Neil Winn, Proclinical's Head of Global Client Services commented, "We're absolutely thrilled to welcome Mark on board. He brings a wealth of experience in workforce services, making him well equipped to implement the right solutions for our partners. We're looking forward to seeing how he will help us to further enhance the success of managed services which sit under our Proclinical Engage brand."
Mark Lanfear said, "I'm delighted to join Proclinical, which I believe is one of the most exciting firms in today's marketplace. As part of the Acacium Group, which brings together healthcare, life sciences research, regulatory affairs, and much more, it is great that we can address all the needs of the full life cycle for companies, but more importantly patients and consumers."
With a career spanning over two decades, Mark has driven strategic workforce operations on both the consulting and sponsor sides of this industry, working in drug development for Pfizer, Abbott Labs and Roche; as well as heading life science solutions for Kelly Services, and some of the leading global CROs. As a solutions architect, he has applied strategic workforce models like FSP in combination with MSP, Staffing and RPO to yield a customized rounded programmatic resourcing strategy that meets the demands of biopharmaceutical companies.
A graduate of the University of Michigan, Lanfear earned degrees in Health Economics, Biology, and a Masters in Physiotherapy. Uniquely, he has a dual background in direct patient treatment and medical research, which has shaped his career, leading to the development of several highly specialized market strategies to support the life sciences industry and consumer health space, with accelerating human capital solutions.
Due to a desire for continuous learning and idea sharing, Mark is a well-known speaker at many industry conferences, and has authored numerous industry articles including "Mapping the Workforce Genome"; has been quoted in the best seller "Lead the Work" and has appeared on the History Channel, where he discussed the evolution of the drug development industry.
About Proclinical Engage
Proclinical Engage is a global provider of outsourced workforce solutions exclusively within the life sciences industry. We support our life science partners as they grow their teams by providing bespoke, structured programs that are aided with the right technology, and consulting on their employer value proposition (EVP) and employer branding. This allows our partners to recruit not just the best talent, but the right talent for their new ventures, whether that is within new disciplines or expanding into new territories. Our solutions range from traditional outsourcing methods like Recruitment Process Outsourcing (RPO) and Managed Service Partnerships (MSP), to the ever-changing fields of Project RPO, Functional Service Partnerships (FSP), Statement of Work (SOW) and all-encompassing total workforce solutions.