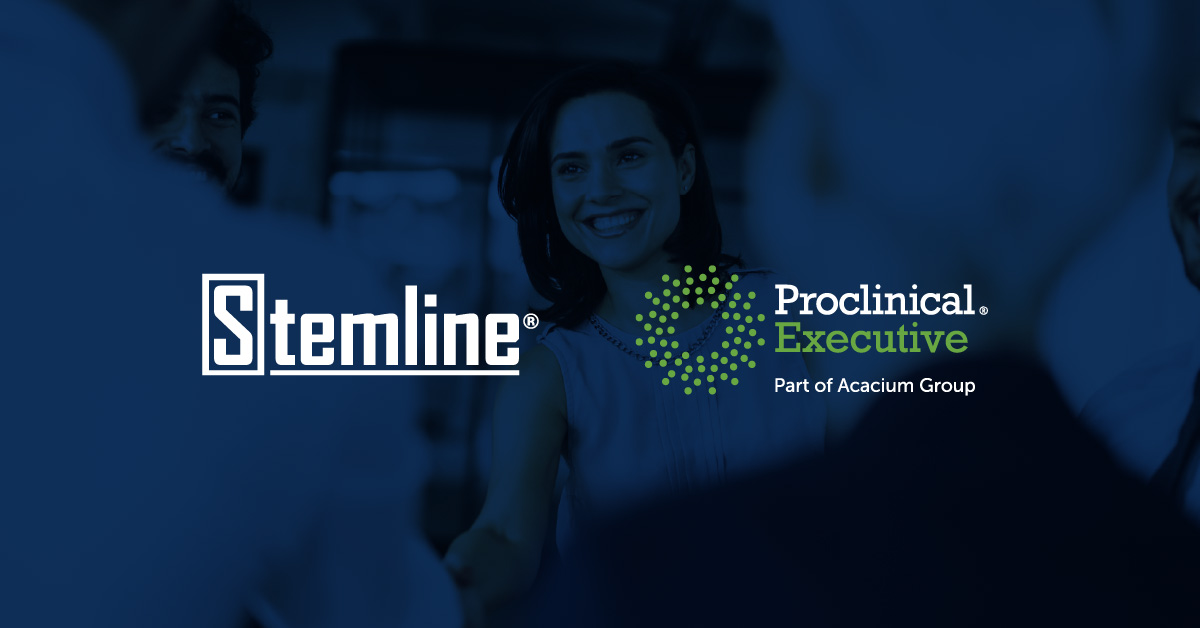 International executive head-hunters Proclinical Executive completed the recent placement of Jennifer Herring as VP Global Head of Clinical Operations at New York based biotech Stemline Therapeutics.
Jennifer provides a wealth of knowledge and experience, having joined Stemline from Bristol Myers Squibb where she served as Vice President and Head, Cellular Therapy Clinical Scientists. She has spent 24 years in leadership positions in the biotech sector, which includes holding positions at Celgene, Johnson & Johnson and 12 years as an independent consultant to multiple pharma and biotech companies.
Stemline Therapeutics is committed to applying its scientific leadership and commercial expertise to transform the lives of patients with cancer. Its FDA approved product, ELZONRIS, is a targeted therapy directed to CD123, for the treatment of adult and pediatric patients, two years and older, with Blastic Plasmacytoid Dendritic Cell Neoplasm (BPDCN). In Europe, a marketing authorization application (MAA) is under review by the European Medicines Agency (EMA).
The executive placement was completed by Proclinical Executive Partner, James Mackinnon, and VP Jimmy Mooney.
About Proclinical Executive
Proclinical Executive is a global executive search firm headquartered in London, UK with offices across the United States, Europe and Asia Pacific. Operating solely within the life sciences space, including biopharma, medical devices and digital health, our Executive Search division specializes in securing senior appointments to help you grow.
About Stemline
Stemline Therapeutics is a commercial-stage biopharmaceutical company focused on the development and commercialization of novel oncology therapeutics.
The goal of our dedicated team of scientists, specialists, researchers, and developers is to build a leading biopharmaceutical company focused on improving the lives of cancer patients by developing and commercializing novel first-in-class therapeutics.