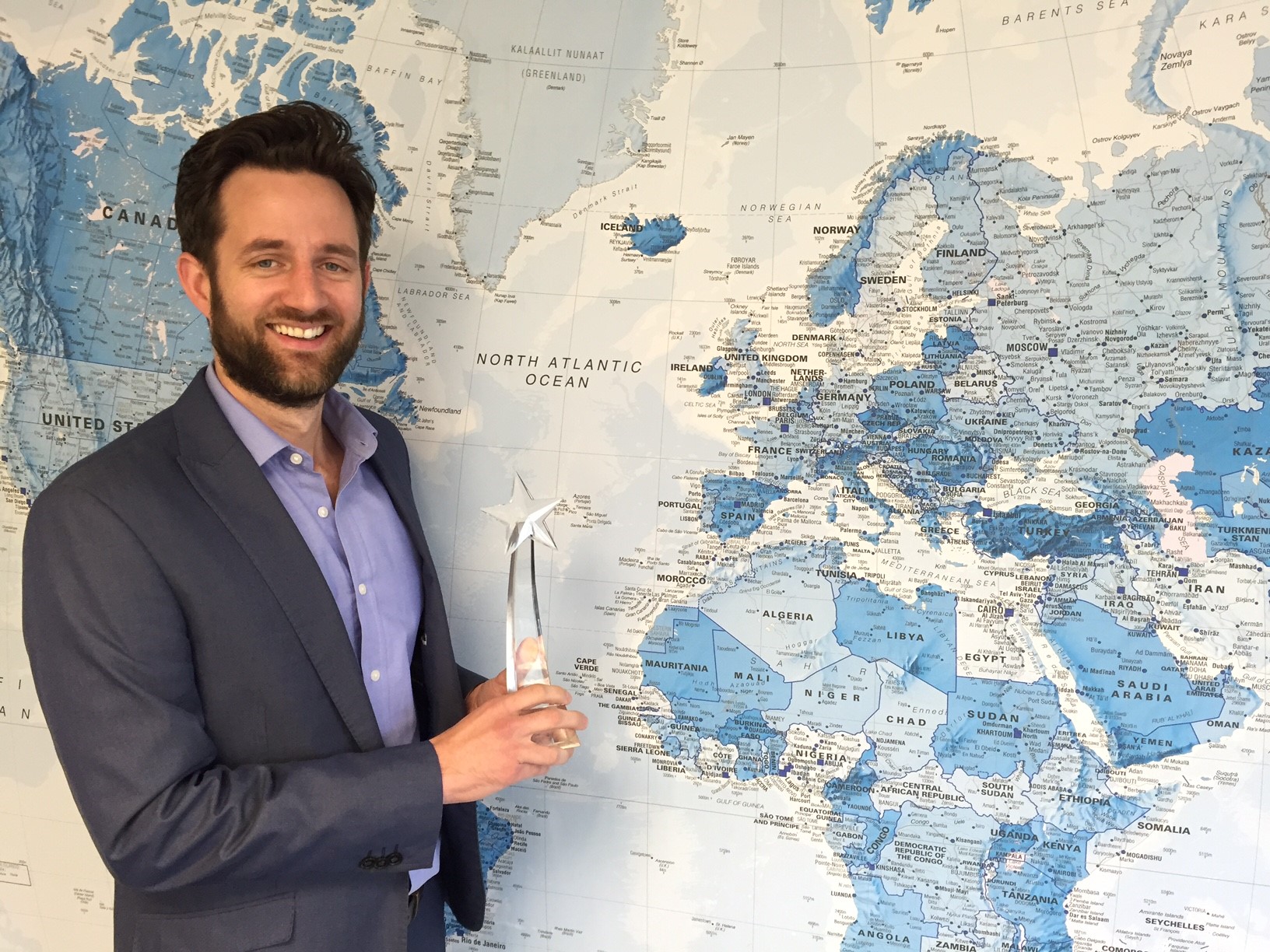 Proclinical's UK Client Services Director, Neil Winn with the Agile-1 Emerging Supplier award.
London, 22nd September – Specialist life sciences staffing company Proclinical is proud to announce that it has received the Emerging Supplier Award for service excellence from Agile-1. Proclinical accepted the award during the Agile-1 2016 UK Supplier Excellence Summit. The private event was held on Monday, 19 September at The Grange St. Paul's Hotel in London, England.
"Our ability to deliver high-quality, global, workforce solutions rests largely on the calibre of our participating staffing suppliers," said Mr. Peter Carvalho, President of Agile-1. "It is my privilege to recognise this outstanding group of companies for their shared commitment to service excellence to our clients. They are true leaders in the staffing industry and have earned the right to be called the best of the best."
Proclinical has forged a successful partnership with managed service provider Agile-1 through delivery of a number of successful life sciences recruitment projects. "At Proclinical, we have developed a strong partnership with Agile-1 over the last 12 months, in which their high visibility and active engagement has made them a pleasure to work with." commented Proclinical's UK Client Services Director, Neil Winn. "We are extremely proud that our delivery capability and market knowledge has been recognised by Agile-1 through this award. We hope to build on this relationship in the years to come and certainly feel that we can both continue to succeed through each other's success."
"At Agile-1, our Global Strategic Sourcing team takes an innovative approach to supplier relationship management. Our mission is to build strong, mutually beneficial partnerships with our supply base," said Mr. Jaideep Majumdar, Associate Vice President of Agile-1. "As a result of their on-going commitment to quality and excellence, we strive to create additional business opportunities for these companies as we expand throughout Europe and globally."
About Proclinical
Proclinical is a leading global staffing services provider that specialises exclusively within the life sciences industry. Our client base includes leading global pharmaceutical companies, biopharmaceutical companies, biotechs, and medical device pioneers. We also provide our services to associated life science companies including CROs and the outsourcing sector.
About Agile-1
Agile-1 solves workforce challenges by combining innovative technologies and programmes with experienced professionals to deliver a suite of total workforce solutions. We maximise the value of your workforce by decreasing liability and overhead associated with human capital management. Workforce challenges. Solved.