Similar posts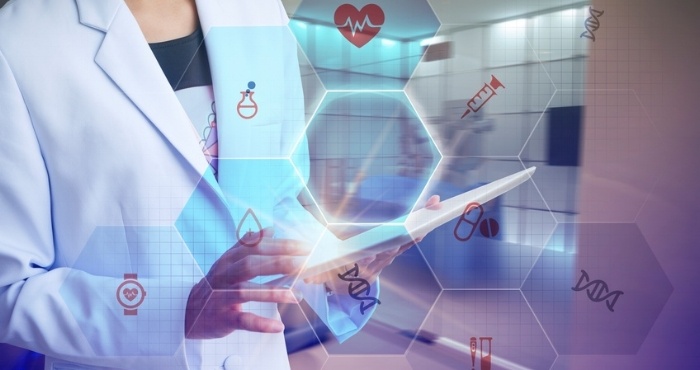 A biopharmaceutical company is seeking to recruit a Medical Science Liaison (MSL) to their office in Paris. This organisation specialises in developing treatments for cancer, operating across Europe, the United States, and other international markets. This is an exciting opportunity to work with an establishment that prides itself on its extensive pipeline of products under development.
The MSL will follow regulatory and corporate guidelines, will facilitate and build scientific relationships and collaborations with the medical/scientific community, and interact with local, regional, and national healthcare providers, medical societies, and organisations.
Job Responsibilities:
Function as the primary point of contact in the field.
Interact with key opinion leaders and healthcare professionals in an appropriate & compliant manner.
In an accurate, fair and balanced manner, exchange scientific information with external parties.
Intake and manage investigator initiated research interests.
Report field intelligence including competitive information, perspectives about compounds, and the treatment landscape.
Provide support to the clinical development and operations teams through site recommendations, site initiation visits, facilitation of communication, and accrual support activities.
Participate in or lead advisory board meetings at the local, regional, and national level.
Provide internal and external training about preclinical science, clinical data, and outcomes.
Represent the company at medical conferences and provide session summaries.
Within guidelines, provide cross-functional support by being a scientific resource.
Develop and maintain an advanced level of knowledge about pertinent studies, compounds, and diseases that would facilitate collegiate and scientific discussions with leading oncology thought leaders.
Consistently demonstrate a high standard of excellence in the management of assigned territory while also supporting contributing to the success of colleagues and the MSL organization as a whole.
Skills and Requirements:
Accredited degree in a relevant life sciences subject (consideration will be given to candidates with university degrees who have medical or scientific industry / clinical experience).
Completion of relevant diploma / code of practice examinations.
Minimum of 4 years of experience as an MSL
Strong Oncology experience. Ideally with solid tumours
Working knowledge of applicable guidelines and regulations.
Fluency in French and English
Prior experience with commercial product launches preferred.
Must have a valid driver's license.
Demonstrable multitasking, project management, and execution skills.
Good interpersonal skills, including communication, presentation, persuasion, and influence.
Good organisational skills, including efficiency, punctuality, and collaboration in a team environment.
Proficiency with computer skills, such as MS Office.
To Apply:
Please click on the Apply button. Please include a short note outlining why you are interested in the role and why you think you are suitable.
In case you have difficulty in applying or if you have any questions, please contact Sasha Brasero at +44 203 078 9556 or upload your CV on our website - www.proclinical.com.
A full job description is available on request.
ProClinical is a specialist employment agency and recruitment business, providing job opportunities within major pharmaceutical, biopharmaceutical, biotechnology and medical device companies.
#LI-SB5
#CLinicalResearch
Related jobs
Salary:
Highly Competitive
Location:
Uxbridge, London
A vacancy has arisen for a Senior Manager, Risk Management (RM), PVE-MSS with an internationally renowned pharmaceutical company, based in their UK office.
Salary:
£0.00 - £750.00 per day
Location:
City of London, London
An internationally leading pharmaceutical company is seeking to recruit a Patient Access Manager to their office in London.