Similar posts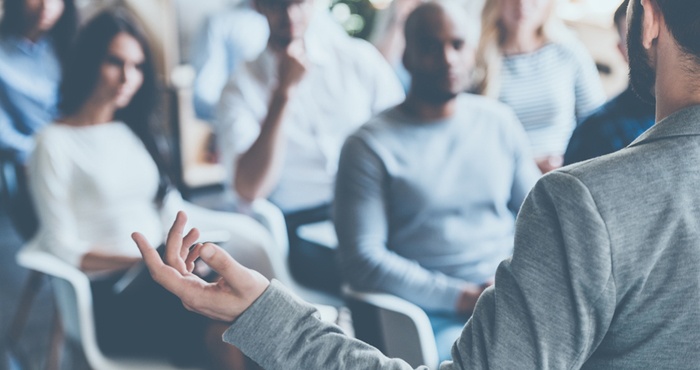 ProClinical is advertising a vacancy for a Medical Science Liaison position with a leading biotechnology company that specialises in RNAi therapeutics. The organisation uses this innovative form of therapy to treat rare genetic, cardio metabolic, acute hepatic infectious, central nervous system (CNS) and ocular diseases. The Office Coordinator will join this company in their office in France. This is an exciting opportunity for an experienced and motivated applicant to develop a career in a truly revolutionary field.
Job Responsibilities:
Partnering closely with investigators and internal stakeholders to drive patient accrual.
Identifying key opinion leaders and cultivating a network of experts for key company disease areas.
Conducting and implementing a comprehensive disease awareness tactical plan within the respective geography.
Collaborating with health care professionals to identify opportunities for the development of algorithms and guidelines to facilitate early diagnosis.
Providing in-depth drug and disease state information to health care providers in the respective geography.
Serving as an educational resource to healthcare providers on disease state concepts, including providing effective presentations to groups, and participating in one-on-one discussions.
Serving as a liaison to health care professionals and professional organisations and disease state advocacy groups.
Supporting the efforts of patient support groups and educational foundations.
Communicating medical insights and feedback gathered from scientific exchange and relevant information to define, update, and support medical affairs strategies.
Conducting discussions with external investigators to identify potential research gaps.
Identifying and facilitating opportunities for data generation activities through investigator-initiated research (IIS), Registry, and Medical Affairs-sponsored studies for research that is aligned with Alnylam's strategic focus.
Serving as a liaison between key corporate functional areas and healthcare providers who express interest conducting investigator-initiated studies, to facilitating review and consideration of research proposals.
Providing medical and scientific input into the planning and execution of advisory boards and working with expert physicians to review speaker presentations and provide additional medical background where requested.
Developing and conducting external and internal trainings and continuing education.
Contributing to the achievement of company objectives for pre-approved/approved products.
Providing educational meeting support at scientific congresses.
Coordinating required medical, legal, and regulatory review and approval of all field documents for distribution or presentation.
Identifying, collecting and communicating insights to address competitive medical information in addition to insights on trends and changes affecting the regulatory and payer environment used to develop medical strategies.
Approximately 60-70% travel.
Skills and Requirements:
A PhD, PharmD or MD, preferred
A minimum of 8-10 years' experience including at least 4 as an MSL or similar field based Medical Affairs role. Additional clinical or other relevant experience preferred.
Proven basic science and/or clinical background to enable engagement of Health Care Professionals in a scientifically meaningful exchange.
Prior experience in rare disease strongly preferred.
Experience in clinical research, patient recruitment, and investigator-sponsored trials. Experience in medical education and KOL management.
Research, clinical, scientific publication experience.
Demonstrable multitasking, project management, and execution skills.
Good interpersonal skills, including communication, presentation, persuasion, and influence.
Good organisational skills, including efficiency, punctuality, and collaboration in a team environment.
Proficiency in MS Office.
To Apply:
Please click on the Apply button. Please include a short note outlining why you are interested in the role and why you think you are suitable.
In case you have difficulty in applying or if you have any questions, please contact Issam Bousekri at +44 203 854 1077 or upload your CV on our website - www.proclinical.com.
A full job description is available on request.
ProClinical is a specialist employment agency and recruitment business, providing job opportunities within major pharmaceutical, biopharmaceutical, biotechnology and medical device companies.
#LI-IB1