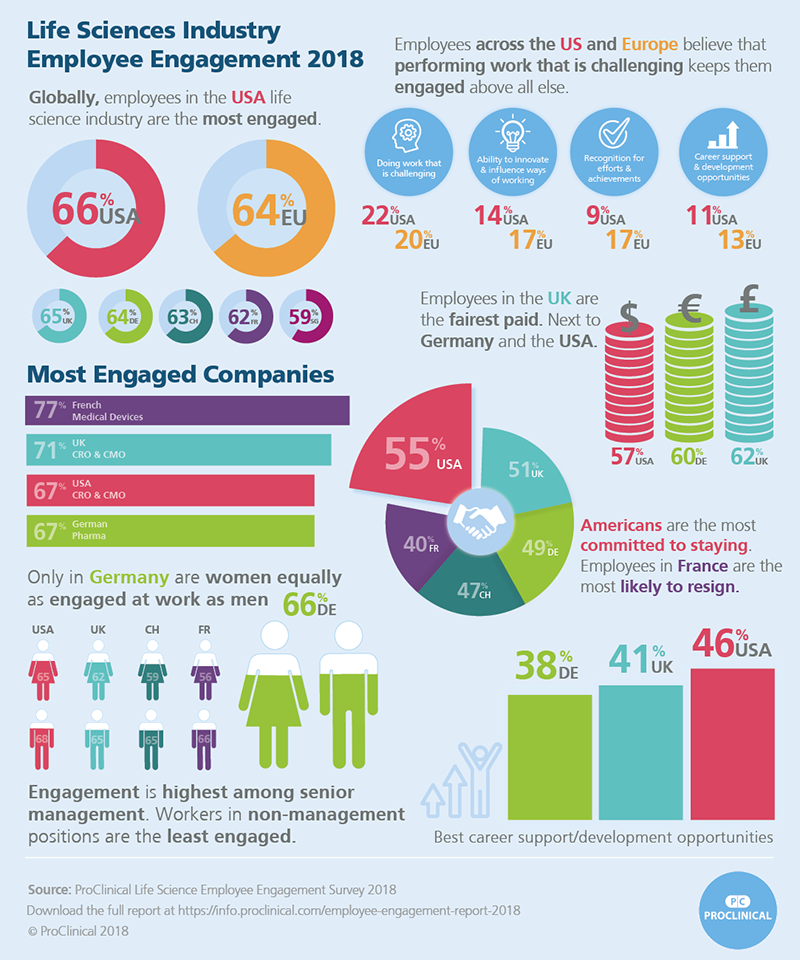 The USA is leading the way with employee engagement in the life science industry
This year Proclinical's employee engagement survey went truly global. Our reports have been split regionally to give life science companies the most relevant insight possible right at their fingertips. Find out what life science employees in various countries are most motivated by, along with other useful statistics surrounding engagement, advocacy and commitment of various employee groups to help you ensure your workforce is as productive and dedicated as possible.
Reports available for the UK, USA, Europe, Germany, France, Switzerland and Singapore. For multinational companies, consider downloading more than one to adapt your engagement strategy to maximise engagement in each individual country.