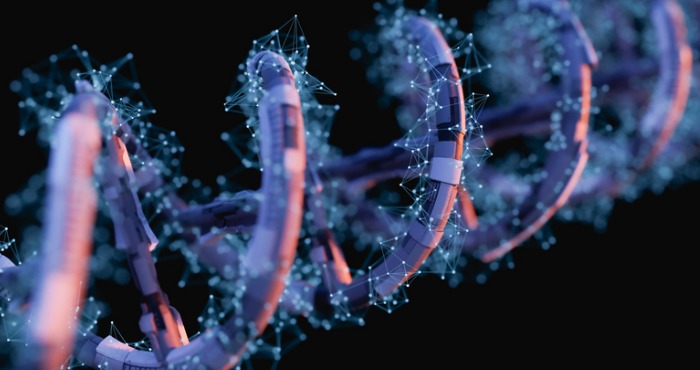 Gene therapy is one of the most cutting-edge medical technologies in 2019. Instead of tried and tested treatments like drugs or surgery, gene therapy, also known as genetic modification or gene editing, inserts sections of DNA into a patient's cells to correct damaged or abnormal genes. Tackling diseases on a genetic level could prove to be the long-awaited breakthrough for patients suffering with various rare and hereditary diseases. With untold potential, gene therapy could also lead the way to finding a universal cure for cancer, HIV and heart disease - some of the leading causes of death today.
In no particular order, below are some of the most exciting and innovative biotechnology companies leading the way in the cell and gene therapy field. Each company offers a unique technology or mechanism that are becoming some of the most significant advancements in gene therapy medication.
Spark Therapeutics
Spark Therapeutics is a gene therapy company founded in 2013 to find a treatment for rare diseases. Current in the pipeline are experimental drugs for a number of specific, rare genetic diseases such as haemophilia, haemophilia B, Pompe disease, Batten disease and choroideremia. In 2018, the company gained their first approval from the FDA for Luxturna, a gene therapy that treats children and adults with a rare eye disease that usually causes total blindness. This was a real milestone as it was the first ever treatment approved for this particular rare disease. In 2019, global top 10 pharma Roche began making plans to acquire Spark for around $4.8 billion. With the support of a new parent company, the innovative gene therapy company will be set to go from strength to strength.
Alnylam
Founded in 2002, Alnylam is currently one of the leading developers of RNAi for the treatment of rare genetic diseases. After 16 years of research, the company gained regulatory approval of Onpattro in August 2018, a therapy for patients with a fatal rare disease transthyretin-mediated amyloidosis. The therapy made quite a splash as the first of a new class of drugs to be approved. It signalled a potential to begin treating disease by targeting the root cause, which could lead to the halting or reversing of the condition instead of treating symptoms or delaying progression. Alnylam is currently using their novel RNAi platform to develop treatments for a very broad range of diseases including haemophilia, hypercholesterolemia, rare liver disease and hypertension.

ArrowHead
RNA Interference (RNAi) is one of the most exciting recent discoveries in genetics, leading to Andrew Z. Fire and Craig C. Mello being awarded the Nobel prize in 2006. ArrowHead, one of the leading companies in RNAi-based therapies, has developed a very promising RNAi-based platform called TRiMTM. The platform leverages the natural pathways of 'gene-silencing' which targets and shuts down disease-causing genes in cells. The technology is promising as it offers the possibility of use a broad range of genes and proteins in many different disease pathways. In 2018, ArrowHead's intriguing gene-silencing Hepatitis B drug caught the attention of Johnson & Johnson's subsidiary Janssen and led to a substantial investment and the option to collaborate on more RNAi drugs in future. ArrowHead has also collaborated with Amgen to apply it's RNAi platform to develop heart disease therapies.
SQZ Biotechnologies
SQZ Biotechnologies is an innovative gene and cell therapy company that develops therapies for various cancers and autoimmune diseases that are notoriously difficult to treat. The unique SQZ platform takes cell engineering to new heights as it uses a technique called 'squeezing' to transfer materials within cells with as little impact to the healthy cells as possible. Back in 2015, SQZ partnered with Roche to combine their innovative platform with Roche's oncology expertise, and are now expanding their collaboration to further SQZ's lead program in antigen presenting cells (APCs). SQZ also has a promising program that uses similar mechanisms to shut-down harmful immune responses caused by autoimmune diseases like type 1 diabetes.
AveXis
Clinical-stage gene therapy company AveXis develops therapies for rare neurological genetic diseases such as spinal muscular atrophy (SMA), Rett Syndrome and inherited forms of amyotrophic lateral sclerosis (ALS). These are rare but utterly devastating diseases, resulting in severe motor capabilities and even death. Currently, there are very few effective treatment options available for these types of neurodegenerative diseases. In 2018, the company was acquired by Novartis, one of the leading pharmaceutical companies in Europe, to further their SMA candidate AVXS-101 which has just received regulatory approval by the FDA. If successful, the therapy will be a one-time treatment to prevent further muscle degeneration by SMA which would transform their quality of life.
Askepios BioPharmaceutical (AskBio)
Established at the University of North Carolina, AskBio was founded in 2001 to build on the work of Dr Richard Jude Samulski, the former Director of the university's gene therapy center. The innovative company focuses on developing therapies for patient populations with rare and mostly untreatable genetic muscular and neurological diseases.
Samulski was the first scientist to clone Adeno-Associated Virus (AAV) with Dr Xiao Xiao and Sheila Mikhail. This is a unique mechanism that harnesses viruses and uses their natural ability to delivery genetic material to cells to correct and repair faulty or diseases cells. The benefits of this discovery is no pathologicity (harm to patients from virus vector), long-erm gene expression, ease of genetic manipulation and very low immune response from patients. Thanks to the exciting and promising nature of the AAV gene therapy mechanism, AskBio has recently received a rush of investment from TPG Capital and Vida Ventures to propel the development of therapies in several therapeutic areas.
Cellectis
Cellectis is a clinical stage biopharmaceutical company that was set-up in 1999 to develop alternative gene editing therapies to cure cancer. CAR-T immunotherapy is currently a hot topic on the oncology scene but needs to be customised for each individual patient, which is both time-consuming and expensive. Cellectis is introducing a cost-effective 'off-the-shelf' product that uses gene-edited allogenic CAR T-cells to create a simple, universal therapy that will be ready-made for patients everywhere. The company has branded these products 'UCARTs' and currently there are several variations in the development pipeline to treat different types of cancer, including leukaemia and lymphoma.
Pluristem
Founded in 2001 in Israel, Pluristem works with human placental cells to treat patients with inflammation, heart disease, muscle injuries, blood disorders and radiation damage. The cell therapy company uses a highly innovative 3D platform to efficiently manufacture large quantities of cells for their stem-cell products. In 2019, the company announced its development of a serum-free formulation that will transform the manufacturing of cell therapy products, helping the industry move towards serum-free production.
RegenexBio
RegenexBio's ground-breaking NAV Technology platform caught the attention of the industry when it showed the potential to be applied to a wide range of disease across many therapy areas. The technology uses new generation adeno-associated virus (AAV) vectors to carry genetic material to cells to correct underlying genetic defects. In May 2019, the company received regulatory approval for Zolgensma, a one-time AAV therapy to treat children under two with SMA. RegenexBio has a number of orphan drugs and rare paediatrician drugs in their pipeline, for retina, neurodegenerative and metabolic diseases.
Bluerock Therapeutics
The main aim of Bluerock Therapeutics is to tackle hard to control degenerative disease to help improve quality of life for patients around the world. Instead of using controversial embryonic stem cells, Bluerock use induced pluripotent stem cell (iPSC) therapies which are developed from adult tissues. The miracle of this method is that iPSC can grow indefinitely and is able to grow into any type of cell in the body.
BlueRock is currently using their CELL+GENETM platform to develop cellular treatments in the areas of neuology, cardiology and immunology. Heart disease is a leading cause of death and the company is currently tackling the issue of cell loss that often prevents patients from recovering following a heart attack. Blue Rock is also focusing on Parkinson's disease, a prevalent neuro-degenerative disease that affects millions across the globe. Their innovative platform hopes to reverse degeneration and restore motor function to patients, greatly improving their quality of life.
Interested in working for an innovative gene therapy company? Proclinical is a consulting and staffing services provider that partners with a range of cell and gene therapy companies from cutting-edge start ups to well established biotechs. See here for our latest gene therapy biotech jobs.