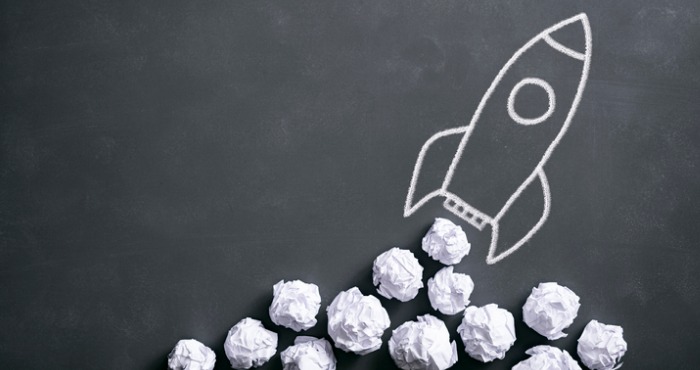 Having a job that you can take pride in can seem like a lofty goal. Finding fulfilment in one's work can be difficult, especially if you're feeling stagnant in your current position. The concept of professional development can gradually become a foreign one, as future career paths seem erased by the various issues causing a lack of motivation in your job.
A lack of motivation can stem from anything, from having exhausted every avenue your work offers to feeling swamped down with additional tasks and responsibilities that are irrelevant to what you actually want to do. It may even be that your focus is elsewhere as your environment no longer stimulates you. Whatever the case, it is possible to begin taking control over your continuous professional development through the steps below.
Re-shift your focus
You must first ask yourself why you feel like you need development. What has occurred in your professional history that has taken you to this point? You may feel like you have achieved everything you possibly could have. Perhaps you've been in a role for a long enough time that it no longer stimulates or gratifies you. It may simply be that the additional job responsibilities you have overshadow the tasks you enjoy. Reminding yourself where your focus should be will allow you to take control over your personal development.
By questioning not only why you have taken this role, but also why you have stayed in it, you can map out the path you want to take to progress it. Ask yourself the following questions:
Do the benefits of staying in your job outweigh the negatives?
Does this position still offer you what you were seeking when you first took on the role?
Have your own needs and priorities changed since you began this position?
If you have lost sight of what makes this job worth it to you, realising what will make it worth it will allow you to revitalise your professional development.
Ask for new responsibilities
Asking for more work might seem exhausting or counter-intuitive, but new duties can provide you with a focal point with which to focus on professional development. By taking on a new responsibility, you will naturally have to adjust your approach to work in order to fit it in your work structure. While you may not be able to eschew other responsibilities, having a new task that stimulates you can be enough to outweigh the negatives. It may also be a chance to learn a new skill through your new work.
Learn new skills
Whether it's through an office-supported scheme, or an 'after-school' undertaking, taking a course to develop a new professional skill can revitalise your motivation and development path, allowing you to bolster your career. Beginning a new course can be as simple as talking to your manager and will allow you to add new talents to your roster.
Track your current achievements
Mapping down your current achievements and successes will allow you to pinpoint your exact location in your pathway to development. Working with your manager to assign yourself new goals can be a good way to reignite your carer progression, as is taking notes from both senior and junior co-workers around you. Ask yourself the following questions:
Do your seniors seem to have the scope of work that you want? If so, how have they achieved this? What steps did they take to reach this point?
Alternatively, what inspired your junior co-workers to take the positions they currently have?
Are your colleagues' motivations similar to yours when you began? What career paths do they want to take?
Get inspired by your colleagues, as you may discover new avenues to explore that you hadn't noticed before.
Transfer roles
In some cases, your environment may still stimulate or nurture you, even whilst your job itself does not. Rather than leaving the company, it is worth looking into your current skill-set. Of your capabilities, which are transferable into another role?
By following an unorthodox turn in your career path, you can utilise your current skill-set in a dynamic and innovative way, or develop new skills and capabilities, allowing for a flourish in personal development.
If it is simply your role that is causing stagnation, then there may not be a reason to leave your office. Simply changing your scope of work can be enough to progress your professional development in a familiar, nurturing environment.
Seek out new environments
If a current job has no more areas to explore or succeed in, or if a lack of stimulation has made it a grind, it may no longer be able to offer you what it once did. It may be hard to see this, as sentimentality and familiarity can be traps, keeping workers from progressing further down their career paths.
Leaving may have some negative consequences. To some extent, professional development might be stunted by the adjustment period in a new job. It may be that your new environment might not be the fit for you that you'd hoped. The problem with taking a large risk is that it may not always pay off. However, without taking the risk, you may be condemning yourself to stay in an unsatisfying position.
Getting a new job can be a rewarding experience that will boost your professional development. Whether it's the chance to better utilise honed corporate skills, the chance to learn new skills, or simply the discovery of a new professional purpose, beginning a new position away from what you know can be exactly what it is needed in reigniting motivation and personal development.
Network
To achieve this change, it is vital to network. Attending industry events can offer an initial opportunity to expand your contact list. Connect with managers who can point out places your strengths can be utilised and reach out to recruiters who can put you in touch with companies that will able to properly harness these strengths.
Even if you're not quite ready to find a new job, start a conversation with one of our specialist consultants. They'll talk you through what you need to do to progress in your specialist field and even give you some insider industry tips. Join the Proclinical network today!