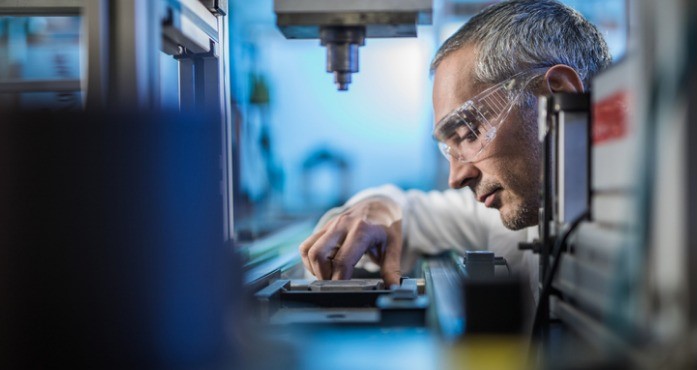 Quality assurance plays a crucial role throughout the product/drug life cycle from research and design through to manufacturing and distribution. It serves to ensure patient safety and the efficacy of the product and without it, a product will not reach the market. Recently, there been a notable increase in demand for certain quality assurance jobs within pharma manufacturing. The biggest drivers of the increase in demand for these skillsets are the actions by regulatory bodies and recent geo-political events.
So called 'remediation projects' are on the rise, along with drug GMP warning letters which have increased from 25 in 2015 to 114 in 2017, and this trend is expected to continue. Qualified consultants with experience in remedial work in a remediation or consent decree environment are in very high demand, particularly those skilled in manufacturing deviations, implementing corrective action and preventive actions (CAPA) or validating equipment.
As experts in quality assurance recruitment, Proclinical has found that the following QA jobs in pharma manufacturing are the most in demand right now:
CAPA Consultant
Pharmaceutical companies must make patient safety the utmost priority, keeping CAPA professionals in constant demand. CAPA consultant jobs involve determining the root cause of a non-conformity that has been detected in a manufacturing facility. Once information has been collected and analysed, they will carry out the corrective (to prevent recurrence) or preventive (to prevent occurrence) action to eliminate the issue. The role of CAPA is also important in ensuring the facility's quality continuous improvement. A successful CAPA consultant must be efficient, organised and have strong analytical skills with excellent attention to detail.
Deviation Investigator
Possibly the most in demand skillset in pharma manufacturing is deviation investigators, who are investigational technical specialists. Deviation investigator jobs involve analysing and interpreting deviation events, and using their judgment and expertise to inform decisions on how to correct the issue. They will assist with identifying, managing and implementing CAPAs. Often deviation investigators will deal with multiple deviation investigations at once as they are common occurrences in a manufacturing facility. It's crucial that deviations are addressed in a timely manner as they are often critical, and a pattern of failures will be picked up during FDA inspections. Deviation investigators are subject matter experts with a systematic approach and excellent analytical skills.
Quality Auditors (GMP)
Quality auditors play a critical role in manufacturing facility's output capacity, ensuring they are always in high demand. Quality auditor jobs are principally concerned with planning, executing and analysing audit projects to ensure that manufacturing processes are compliant with regulatory guidelines and specific specifications. They must report and issues, errors and trends discovered during audits to the relevant manager/director. Quality auditors are there to reduce errors and improve process performance to help company's prepare for inspections by regulatory bodies such as the FDA. Successful quality auditors are excellent communicators, highly organised and have exceptional attention to detail.
Validation Engineer
Validation engineer jobs are in great demand across most life science industries, not just within pharma. Validation plays an important role within manufacturing as it helps safeguard patient safety by ensuring manufacturing and quality control equipment, processes and software work as they should and meet regulatory standards. Validation engineers usually have a degree in pharmaceutical, automation, mechanical or chemical engineering and have in depth knowledge of both the product/drug and the equipment, process or software that they are testing.
Qualified Person (QP)
Qualified Persons have historically always been highly in demand because they play an important role in pharmaceutical manufacturing. A QP is required by every manufacturing site for commercial, and since the 2004 IMP release, all sites must have a QP on their Manufacturing Authorisation licence.
A QP is legally responsible for ensuring that products and manufacturing processes are fully compliant, as they sign off each product batch. They must have an understanding of pharmaceutical laws, regulations and administration, and also of quality management systems, manufacturing and supply chain. A qualified person must be confident to make informed judgements and be decisive and calm when dealing with uncertain situations or 'grey areas' of legislation.
The training process for QPs is a difficult and elongated process with only 60% of applicants successfully passing their viva. With the advent of Brexit we experienced a further brain drain in this space with fewer European QPs willing to relocate to the UK. The higher volume of needs in the market has prompted a great many QPs to move from permanent roles into consulting, driving up the salaries on offer for permanent employees in recent years.
If you're contractor with any of the above skillsets and are seeking a better opportunity, we encourage you to get in contact today. There are many contract jobs available in various pharmaceutical manufacturing facilities across Europe and the USA, many of which belong to some of the leading pharmaceutical companies in the world and offer extremely competitive rates.