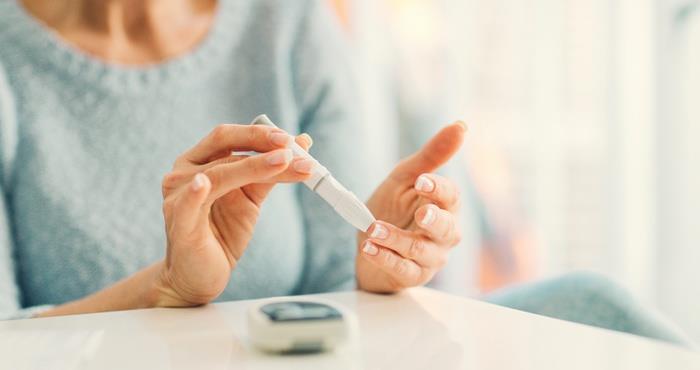 Which are the therapy areas to watch over the next few years? How will long-standing sectors like oncology and vaccines stand compared with figures in 2017? With some therapy areas forecasted to grow in strength year on year, sales in other areas are expected to slow or stagnate. Have a look at which therapies are likely to be on top by 2022:
Multiple Sclerosis (MS) therapies
In the last decade, therapies to treat neurodegenerative disease multiple sclerosis (MS) are expected to increase significantly, driven by the ever-increasing number of people diagnosed with MS every year. Sales of new MS drug Ocrevus, which was approved by the FDA and EMEA in 2017, are likely to boost multiple sclerosis into the top 10 therapy areas by 2022. There are several MS therapies currently in R&D that may also contribute; Laquinimod and Ponesimod for relapsing-remitting MS, MD1003 for primary progressive and Masitinib for secondary progressive MS are all in phase III clinical trials.
Dermatologicals
Another rising segment, sales of dermatologicals are set to increase by an impressive 10.4% to reach approximately $24.3 billion in 2022. Already boosted by bestselling drugs such as Remicade (infliximab) and Enbrel (etanercept) to treat plaque psoriasis, the approval of Eucrisa in 2016 and Dupixent in 2017 for atopic eczema is expected to help propel dermatologics into the top 10 therapy areas over the next few years.
Anti-hypertensives
This therapy area, in particular, the segment of anti-hypertensives is already highly in-demand as many millions of people in the US suffer from high blood pressure. As attitudes towards lifestyle and diet are slowly changing, sales of anti-hypertensives are expected to reach a plateau, with projected growth of only 0.4% by 2022 compared with 2015 figures. Blockbuster anti-hypertensives such as opsumit and azilva will ensure steady sales and likely keep this segment in the top 10 therapy areas for years to come.
Sensory organs
Describing organs that people use to smell, see, touch, hear and taste, the sensory organ segment is expected to remain as one of the biggest therapy areas in 2022. In 2016, various sensory-organ related therapies earned the life science industry over $20 billion in sales and are set to increase a further 7.7% by 2022. This growth may be contributed to the number of innovative therapies currently being developed, particularly concerning eye-related disease. For example, Spark Therapeutics' ground-breaking gene therapy Luxturna gained approval in late 2017 and will be used to treat a form of inherited vision loss.
Bronchodilators
Most commonly used to treat obstructive lung diseases such as asthma and chronic obstructive pulmonary disease (COPD), bronchodilators help to increase airflow to patients' lungs by relaxing the bronchial smooth muscle. 2016 sales brought in $28.3 billion and the 2022 forecast predicts a steady 2% growth in sales. This could be due to the increasing number of patients being diagnosed with obstructive lung disease, which is often the result of smoking and high levels of pollution.
Vaccines
A long-standing therapy area, we have relied on vaccines for over a century to control or completely eradicate life-threating disease epidemics such as tuberculosis, smallpox and various strains of influenza. In recent years, vaccines have become increasingly advanced and are now commonly used to treat cancer. GlaxoSmithKline is the global leader in vaccines, although the number one blockbuster vaccine Prevnar 13 - used to treat the bacteria responsible for diseases like pneumonia and meningitis - belongs to Pfizer and Daewoong Pharmaceutical. Overall, sales in the vaccine segment is expected to grow by 5.1% in 2022.
Antivirals
The antiviral therapy area is dominated largely by drugs used to treat HIV infections and Hepatitis C, all developed by anti-viral leader Gilead Sciences. Collectively, Gilead's top 5 antivirals are expected to earn $27 billion out of an overall $50.9 billion in sales in 2022. Harvoni, used to treat Hepatitis C is the current bestselling antiviral drug although the 2022 forecast predicts a 15% decrease in sales, allowing the likes of Genvoya and Trimeq to assume the top spots for prescription sales.
Anti-rheumatics
In the top 3 therapy areas of 2022, anti-rheumatics are used to treat rheumatoid arthritis, a chronic condition that affects approximately 1.5 million Americans and over 400,000 people in the UK. The world's biggest selling drug, Humira, is an anti-rheumatic developed by AbbVie, who now dominate the market. Other leading anti-rheumatics include Celgene's Otezla which is expected to see a 31% growth in sales from $472 million in 2015 to over $3.1 billion in 2022. However, the therapy area as a whole will likely experience only a slight increase of 1.6% in 2022.
Anti-diabetes
In 2nd place on the list of biggest therapy areas in 2022, anti-diabetic drug sales are expected to increase by 6.8% in 2022 most likely due to the rising number of people diagnosed with the disease worldwide. In the UK, approximately 700 people are diagnosed with diabetes every day. Lantus and Januvia are among the bestselling anti-diabetic drugs currently marketed, but sales of Boehringer Ingelheim's Jardiance are forecast to skyrocket with a massive 65% increase in 2022. The overall increase of anti-diabetics will also be boosted by some promising R&D products such as Novo Nordisk's Semaglutide and Sanofi's LixiLan.
Oncology
Remaining as the biggest therapy area in 2022, sales of oncology therapies show no signs of slowing down, with an expected increase of 12.5% compared with 2015 figures. Bestselling cancer drugs like Opidvo, Revlimid and Keytruda will continue to dominate the oncology drug market, strengthened by the recent approval of several breakthrough cancer treatments such as immune cell therapy. With many more innovative and oncology therapies in the pipeline, the future of cancer treatment looks bright.
Are you interesting in working for a life science company responsible for bringing these life-saving therapies to patients worldwide? Proclinical can connect you with leading pharmas and biotechs and match you with your ideal role. To get started, simply upload your CV to our database or apply to any of our current opportunities.