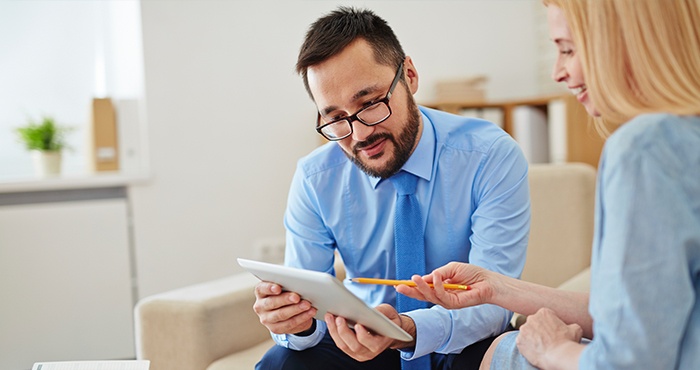 Getting a clinical project manager job (CPM) can be a challenge. While there is a need for CPMs, there are also a great deal of senior, principle, and lead clinical research associates (CRAs) that are striving to reach the CPM level. With this competition, it is critical to understand the necessary skills and experience required for attaining a CPM role. It is also important for professionals to be aware of the various pathways that can lead to a successful career as a CPM.
What responsibilities does clinical project manager job have?
CPM jobs involve planning and managing all aspects of a clinical trial. The goal of clinical trials is to evaluate the safety and effectiveness of pharmaceuticals, medical devices, or in-vitro diagnostic devices to support regulatory submissions or marketing claims. To successfully conduct a clinical trial, CPMs manage a team of CRAs and Clinical Specialists, and act as a liaison between the study sponsor and the clinical trial site. As a CPM, it is imperative to understand project management methodologies, to allow you to effectively lead a cross-functional team. CPMs must also demonstrate a capacity for leadership since responsibilities include training team members, evaluating staff performance and leading the resolution of issues with the clinical study. In addition, CPMs must have excellent communication skills to enable them to build and maintain relationships with sponsors, investigators, and research staff. The analytical and writing skills gained as a CRA are also crucial a CPM job will involve developing documents such as protocols, informed consent documents, contracts and grants. A skilled CPM should also be familiar with the financial aspects of a clinical study, including reviewing invoices, performing daily accounting tasks, and preparing budgets. In some scenarios, clinical project manager jobs may include contributing to the statistical analysis and data reporting documentation used to support a marketing clearance, approval or registration.
What is the demand for CPMs?;
There is a great demand for CPMs as increased global regulations are requiring more extensive clinical studies to support the safety and effectiveness claims of health-care products. CPMs may work for pharmaceutical, medical device, or in-vitro diagnostic device companies, managing the clinical studies to support the company's product portfolio. CPMs may also work for contract research organisations (CROs)- an organisation that is hired to execute clinical trials or perform other clinical research support. There are also opportunities for CPMs working for a non-profit or academic institution, to structure and lead clinical research.
What qualifications or training do I need as a CPM?
CPM come from a variety of educational backgrounds and fields. Most have at a minimum bachelor's degree in a sciences field such as biology, health, life sciences or bioengineering. Those with advanced degrees such as MS, MBA, PhD or MD will find it easier to quickly reach the CPM level, with relevant clinical trial and project management experience. It is also necessary to have experience writing study protocols or other scientific documents. Project management experience is also beneficial, even if it is as a general project manager since this demonstrates your ability to lead and coordinate a cross-functional team. As a CPM, you will be working in a highly regulated environment and should have an expert understanding of Good Clinical Practice and other relevant regulatory requirements. You should also have exposure working with institutional review boards (IRBs) or ethics committees (ECs). Generally, a principle CRA with about 7-9 years of experience would be a strong candidate for a CPM position. A position as a clinical team lead, clinical team manager, or clinical operation leader would also serve as an excellent transition towards becoming a CPM. These positions offer valuable clinical leadership and management experience without some financial management responsibilities, such as budgeting.
How do I get the right experience?
Candidates may be unsuccessful when applying to CPM positions if they do not have project management experience, a demonstrated leadership ability, or enough relevant experience as a CRA. Remember there are many senior level research associates, all striving for a handful of clinical trial leader positions. You must do everything you can to make yourself standout from the pool of clinical researchers. One strategy may be to shadow a CPM at your current company or ask for additional responsibilities that would typically fall under the CPM role, such as completing study budgets, training team members, or being the main contact person for study sponsors or investigators. Most companies may also promote from within when a CPM position becomes available. Therefore, before thinking of leaving your company to jump to a CPM role, see if there are any opportunities within your current organisation. If this is not an option, perhaps a lateral move to a general project manager role, to gain the project management experience, may be a good strategy. This experience could be leveraged later, when applying to CPM positions. An additional strategy may be to focus on smaller companies or CROs, early in your CPM career. At a smaller organisation, a CPM role may be within your reach since the size of both the teams and clinical studies will be reduced.
Three examples of different career paths that successfully lead candidates to a CPM role are listed below.
Candidate A: Worked as a Clinical Data Coordinator for 3 years and a Clinical Research Associate for 2 years, before becoming a Clinical Study Manager at a pharmaceutical company. This experience allowed the candidate to transition to a biotechnology company as a Senior Clinical Project Manager. This candidate continued to gain project management skills by becoming project management professional (PMP Certified), which allowed the candidate to serve as a CPM at the director level.
Candidate B: Earned a PhD and served as an academic researcher before transitioning to a surgical start-up company. At the start-up this candidate spent 9 years working through the ranks, serving in roles such as CRA, Clinical Research Manager and Professional Services Manager. This candidate then achieved a CPM role at a cardiovascular company.
Candidate C: Earned a Master's degree and held various coordinator positions in the health-care industry. This candidate then worked as a CRA for a pharmaceutical company, transitioning to a different company as a Senior CRA. After serving as a Senior CRA for 2 years, this candidate was promoted to Associate Clinical Manager, where she led phase I and II oncology studies for 2 additional years. At the same company, this candidate was then promoted to Clinical Study Manager where she is responsible for leading all aspects of phase I-III global clinical trials.
Tips for applying to CPM Positions
When applying to CPM positions, make sure that your CV shows how your experience relates to the posted job description. Be sure to highlight your actual relevant experience and how you directly contributed to achieving company or clinical study objectives. As a CPM, attention to detail is crucial and can be demonstrated by an error-free and organised CV. If you are unable to find applicable CPM positions, try proactively contacting Human Resource departments at companies with which you have interest. Additionally, use your network to find contacts at these target companies, even if these contacts are not in the clinical affairs department. Finally, do not apply to senior CRA or CPM positions if you do not have the required amount of experience. Focus on roles for which you meet the minimum experience requirements.