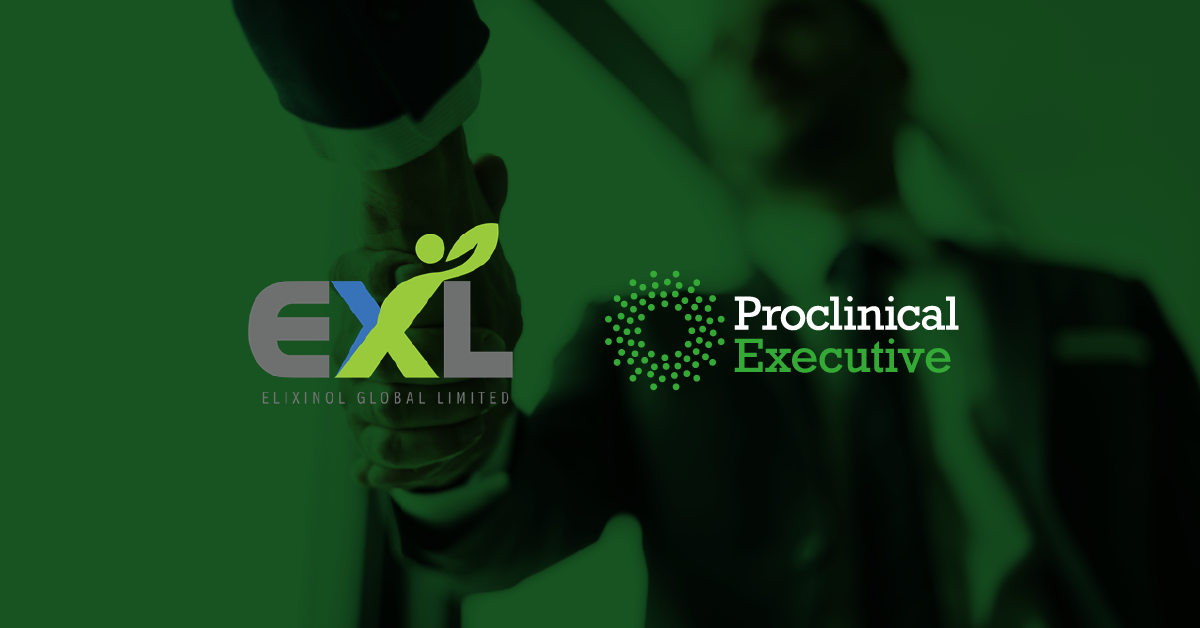 Life sciences executive search firm, Proclinical Executive, has placed Rob Hasselman as President, Americas and Joe Millea as Executive Director of Sales at international hemp brand Elixinol (ASX:EXL; OTC:ELLXF) with both to be based in Denver, CO.
Rob Hasselman is well positioned to make an immediate impact at the company, having joined Elixinol from President Life where he served as Chief Customer Officer, where he led U.S. retail and marketplace strategy for the Healist Advanced Naturals franchise. He brings over 25 years of consumer healthcare experience, including 17 years at Johnson & Johnson and 8 years at private equity backed Wellspring Consumer Heallthcare. At Wellspring, he transformed the organization through OPEX reduction and M&A activities resulting in 3x investor return at exit.
Joe Millea joins from Balanced Health Botanicals where he led retail expansion for one of the largest and fastest growing CBD brands/manufacturers in the United States.
Elixinol is a global leader in the hemp industry, innovating, manufacturing and selling high quality branded hemp derived CBD products. Backed by more than 25 years' experience in hemp and an emerging global brand, Elixinol is well positioned to succeed in a global high growth market.
The two executive placements were completed by Proclinical Executive Managing Partner, Aaron Ray, and Partner, Dan Evans.
About Proclinical Executive
Proclinical Executive is a global executive search firm headquartered in London, UK with offices across the United States, Europe and Asia Pacific. Operating solely within the life sciences space, including biopharma, medical devices and digital health, our Executive Search division specializes in securing senior appointments to help you grow.
About Elixinol
Elixinol Global Limited (ASX:EXL; OTC:ELLXF) is a global leader in the hemp derived CBD industry, innovating, manufacturing and selling hemp derived CBD products. The Company's simplified business model is focusing on:
In the Americas, innovating, manufacturing and selling high quality Elixinol branded hemp derived CBD products based in Colorado, USA
In Europe & UK, educating and selling high quality Elixinol branded and co-branded hemp derived CBD products based in Amsterdam, The Netherlands
In Australia, providing stronger unified planning and support across the group to enable the various regional offices to focus on operational strategy and execution through its Global Executive Office based in Sydney, Australia
Across the Rest of World, expanding distribution of Elixinol branded hemp derived CBD products through reputable distributors as key markets open