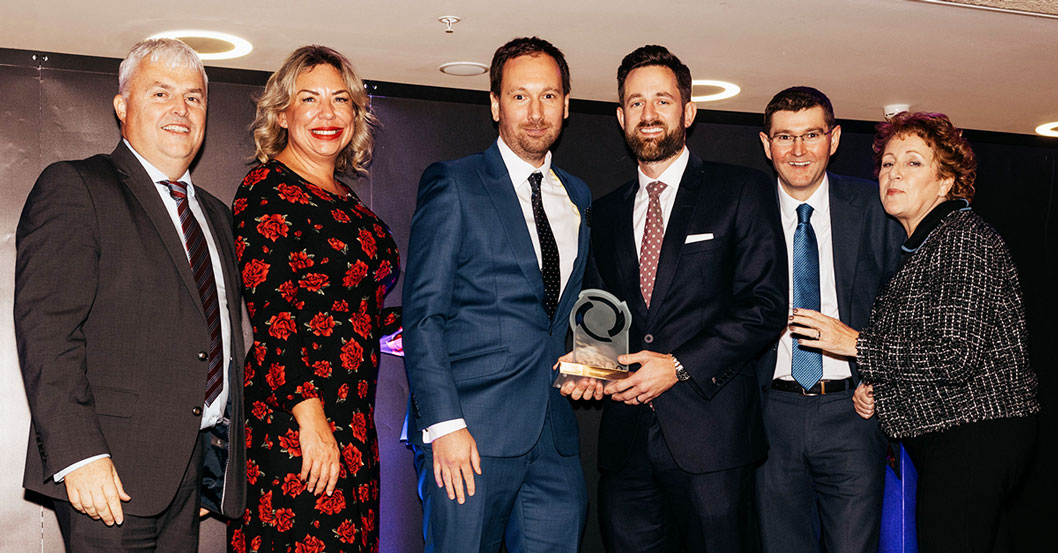 London, 16th October 2019 – Proclinical Staffing cemented its credentials for growth last week as the life science recruiter was once again named "Recruitment Company with the Most Sustainable Growth". The title was awarded by the Association of Professional Staffing Companies (APSCo) at their London ceremony, which took place on Wednesday 8th October.
For Proclinical – whose tagline 'Global Growth Partners' reflects their proposition to their client-base – this was an impressive retention of the award they won in 2018, which followed a special commendation given by the APSCo judges for the same category in 2017. In total, this marks the 5th APSCo Award Proclinical has scooped in the past 4 years. In that time its turnover has increased from £20M to £57M and headcount has more than doubled to over 200 employees in 9 countries. In 2019 alone, the life science specialists have opened a second office in China and added new sites in Japan, India, Sweden, and Germany.
Attending the Awards Ceremony, Daniel Jones, Proclinical's Global Managing Director, said "We are honoured and very grateful to APSCo to receive this accolade for the second year in succession. Their standard is very high, and this particular award carries an added layer of prestige because it commends both our performance and our trajectory. To keep hold of this award is particularly satisfying and is a testament to the way we do business – by focussing on long-term partnerships.
These are exciting times at Proclinical and the character shown by the whole team has been tremendous in the way they've performed and seamlessly adapted as we've continued to scale up and gone through our recent acquisition by Independent Clinical Services (ICS). We couldn't have hoped for better backers than ICS, whose shared values and investment enable us to continue meeting demand in new markets and diversify the range of services we are able to provide to the sciences industry."
APSCo is a leading recruitment industry body that celebrates its 20th year in business this year. It holds its Annual Awards for Excellence to recognise professional standards and all-round performance across the staffing sector. These Awards are considered the most prestigious accolade in professional recruitment, acting as a unique indicator of professional standards. The Award for Recruitment Company with the Most Sustainable Growth is awarded to the company that has shown consistent growth over the past 5 years whilst demonstrating the professional values and exceptional performance associated with APSCo membership.
About Proclinical
Proclinical offers an extensive suite of solutions – Proclinical Staffing, Proclinical Executive, Proclinical Consulting and Proclinical Engage – to help good life science partners grow. By forming long-term partnerships with individuals, teams, and whole organisations, we can provide support at every stage of the life science progress so that they can bring about a positive impact on global health.