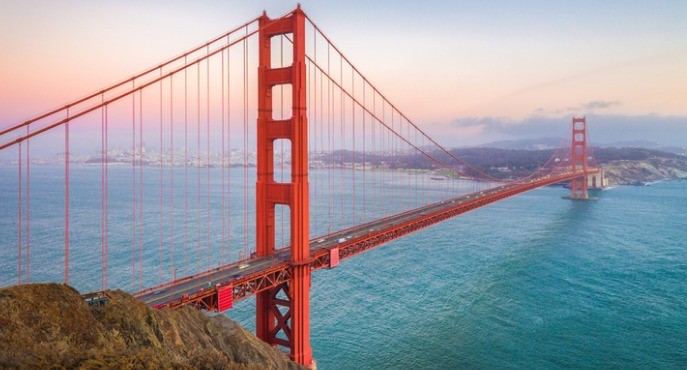 Following Proclinical's recent office opening in China, it's onwards and upwards for the life science staffing and consultancy group as they open for business in yet another new territory, San Francisco. The expansion is part of the company's vision to provide superior workforce solutions by growing their capabilities and extending their reach to become a pan-USA staffing resources provider.
In early May 2018, Proclinical made its first endeavour into the West Coast by establishing a base in San Francisco, a hotbed of biotech, biopharma and health technology innovation. Having established itself rapidly on the East Coast over the past two years with hugely successful recruitment teams in New York and Philadelphia, Proclinical looks to tap into another of the USA's vibrant life science hubs.
Much of California's innovation is concentrated in the Bay Area, home to cutting-edge biotech and health technology companies leading the way in areas such as cancer, infectious diseases and immune disorders – some of the biggest health threats we face today. Offering around 900,000 jobs in over 3,200 life science companies, California is teeming with talent and opportunity that Proclinical is keen to discover.
Proclinical's CEO Daniel Smart explains the driving force behind the company's move to the West, "Proclinical is delighted to not only expand regionally, but also functionally. San Francisco is home to a thriving cluster of trailblazing health technology companies, and establishing a base here will help us penetrate this exciting market. Our team in San Francisco is set to hit the ground running, with the aim of extending our current medical device recruitment offering to life science clients in this area."
Proclinical hopes to further extend its presence along the West Coast with eventual plans to move into San Diego and Seattle.
About Proclinical
Proclinical is a leading global staffing services and consulting provider that specialises exclusively within the life sciences industry. Our client base includes leading global pharmaceutical companies, biopharmaceutical companies, biotechs, medical device pioneers, and associated life science companies, including CROs and the outsourcing sector.