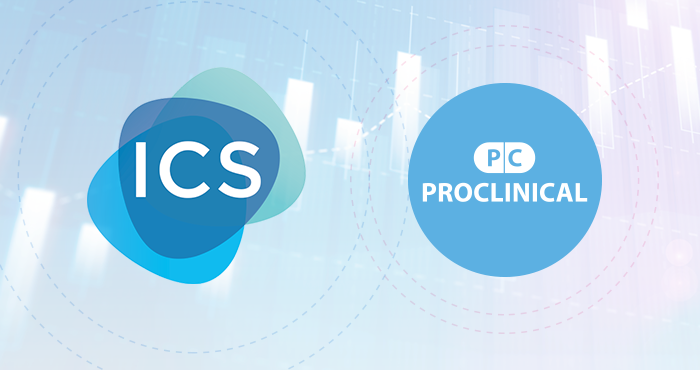 London, 18th May 2018
Multi award-winning life science recruitment company Proclinical is set to continue its rapid growth following its acquisition by leading healthcare staffing provider, Independent Clinical Services (ICS).
This morning, Proclinical joined forces with ICS in a strategic move that will see its industry-leading life science expertise and global networks strengthened by the ICS Group's investment and support. Together, the two staffing providers aim to expand the provision of high-quality and highly-skilled life science professionals by enhancing their capabilities and extending their global footprint.
Expressing his enthusiasm over the company's latest move Proclinical's CEO, Daniel Smart comments: "We have successfully expanded our high-quality services to life sciences customers across the world, with the most recent additions being offices in Shanghai and San Francisco. We are excited about an alignment with Hobson Prior and the future investment and support that ICS will bring to enable us to continue to globalise."
Richard MacMillan, CEO of ICS, also looks forward to a prosperous future with Proclinical, particularly in respect to the company's global vision: "There is ever-growing demand for professionals with highly sought-after skills across the life sciences sector. With a network of seven offices across five countries, Proclinical complements the ICS life sciences staffing brand, Hobson Prior. The combination of two strong organisations will give ICS an excellent platform to invest and grow in the global life science staffing market. Through Hobson Prior and Proclinical, ICS is now operating in the US, China, Singapore, Australia, Switzerland, Continental Europe and the UK."
About Proclinical
Proclinical is a leading global staffing services provider that specialises exclusively within the life sciences industry. Our client base includes leading global pharmaceutical companies, biopharmaceutical companies, biotechs, medical device pioneers, and associated life science companies, including CROs and the outsourcing sector.
About ICS
ICS is a leading provider of health, life sciences and social care staffing and services to the UK health sector. ICS operates in key market segments: provision of staff to the NHS and private sector for temporary and permanent jobs; managed staffing solutions and outsourced banks for NHS trusts; care and nursing support to people with complex conditions in their home; and managed health services.