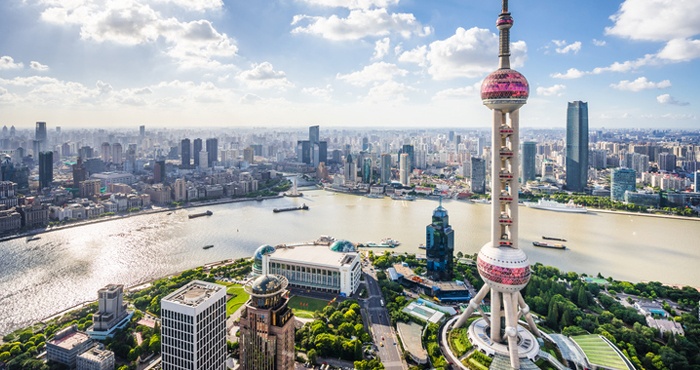 26th March 2017

Life science recruitment consultancy Proclinical makes a significant strategic step towards accomplishing its global vision by opening a new office in China, the fastest growing biotech market in the world.
The company will offer its recruitment solutions to the many rapidly expanding local biotechs and pharmas that need help locating talent to fuel and sustain their high levels of innovation.
In March 2018, Proclinical announced the establishment of a brand-new office in Shanghai, having shown great interest in the remarkable growth of China's life science industry over the past few years. Now that the company has set up in the heart of China's biggest life science hub, it is preparing to offer its expert staffing solutions to innovative start-ups looking to expand their workforce with highly-skilled professionals.
Kicking things off in China is Proclinical's Client Services Director, Mr Tom Tan. Having recently joined the company, Tom speaks of his enthusiasm to get started in Shanghai, "I'm really pleased to work for a company that has such a strong global vision. It's an exciting time for China's life science industry and Proclinical has shown real determination to support the government's plans to rapidly develop the country's pharma, biotech and med tech industries." China is becoming a priority market thanks to its highly innovative pipelines, rich with preclinical molecules and phase I-III drugs. Proclinical predicts much opportunity for accelerated growth in China's main areas of focus, which includes preclinical research, clinical evidence, clinical trials and post-marketing.
Daniel Smart, Proclinical's CEO, is particularly positive about the company's move into China, "This is a big step forward in our quest to build a global infrastructure for our clients, whilst doing our part to aid the growth of the most innovative market in the world. We also see this as a great opportunity to provide a truly global service to our clients who already have a strong presence in China - in particular, our CRO partners."
About Proclinical
Proclinical is a leading global staffing services provider that specialises exclusively within the life sciences industry. Our client base includes leading global pharmaceutical companies, biopharmaceutical companies, biotechs, medical device pioneers, and associated life science companies, including CROs and the outsourcing sector.