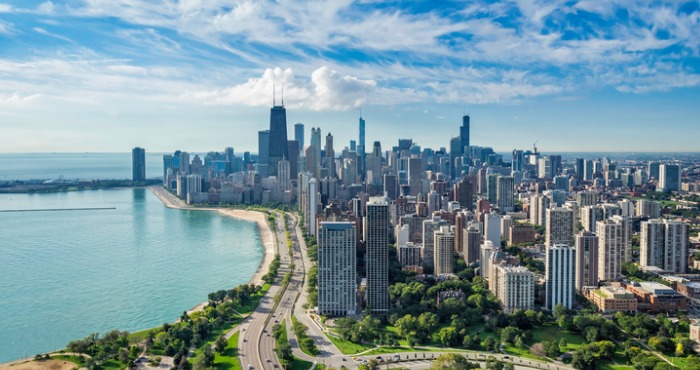 Proclinical's latest expansion into the USA took place in early October 2018 with the opening of a brand-new office in Chicago, Illinois. This is the specialist life science company's third expansion into a new territory this year alone, and fifth overall since the company branched-out into New York in 2016. The move into Chicago is a result of Proclinical's increasing capabilities to provide specialist workforce solutions to life science companies across the USA.
In just a few short years, Chicago's growing life science industry has given way to a thriving biotechnology market. A sudden surge of innovative biotech start-ups has sprung up around the city's well-established giants that include AbbVie, Amgen and Takeda. Driving Proclinical's move into Chicago is the opportunity to support the rapid growth of these burgeoning biotech start-ups and help them through the various challenges that young companies face in a competitive industry.
Proclinical is also keen to establish a base in Chicago to act as a gateway to the Midwest, a lucrative hub that boasts flourishing pharma, biotech and medical device industries. 7/10 of the global leading medical device companies have their headquarters in the Midwest, with Minnesota being the second largest medical device hub in the nation and Indiana the world's orthopaedic capital.
Tom Bakker, a Director at Proclinical, is kicking things off in Chicago, "This new office represents the next chapter of Proclinical's growth in America. We are really excited to bring our reputation for expert market knowledge and world-class life sciences talent delivery to the Midwest. This market is one of the most innovative life science hubs in the world and full to the brim with highly talented individuals making an impact every day in the lives of patients."
Proclinical looks forward to this new chapter in the company's global vision, helping life science companies cut through the noise of an exceedingly competitive industry to bring their innovative discoveries to fruition.
About Proclinical
Proclinical is a leading global staffing services provider that specialises exclusively within the life sciences industry. Our client base includes leading global pharmaceutical and biotechnology companies, medical device and health tech pioneers, and associated life science companies, including CROs and the outsourcing sector.