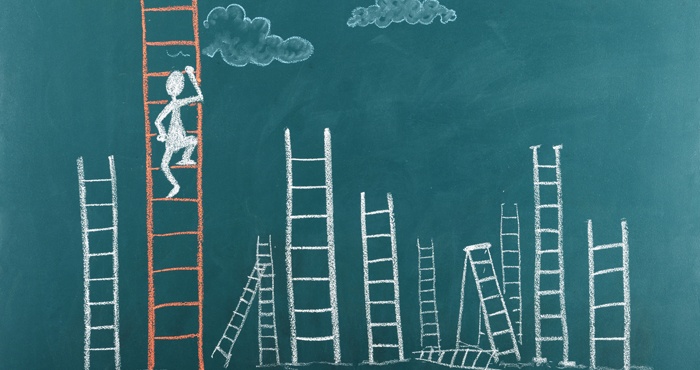 In today's competitive CRO job market, the truth is that there are several talented clinical team managers (CTMs) looking to move into a limited number of clinical project management (CPM) roles. With a top-heavy market, it might be time to either consider alternative routes into a project management role or seek a slightly different career path within clinical operations. Here are some of the many avenues a CTM can take when looking for their next career move.
What is the difference between a Clinical Team Manager and a Clinical Project Manager at a CRO?
The distinction between the two is very clear within this industry. While there are many job titles for a clinical team manager including clinical operations leader, clinical manager and clinical team lead, the day-to-day job description is similar across in the CRO world. CTM jobs oversee the clinical trials aspect of a drug development project. They assist with clinical trial investigation including collecting case report forms (CRF) and working closely with third-party vendors. They will also work closely with the project manager.
Clinical project managers are usually a level above a CTM and is considered the classic course of progression. However, this is not always the case as demonstrated by one of the largest global CROs who has recently revamped their clinical department structure to put them on the same level. CPM roles are generally considered to be on a higher level as they have the cross-functional responsibilities of planning and managing all aspects of a clinical trial, including the financial and commercial functions. This includes dealing with budget management, bid defence, contracts and grants.
What is the best way to progress from a CTM to a CPM?
As previously said, the most traditional model of progression is to advance from a CRA to a senior CRA, CTM and then into a clinical project management role. The problem most commonly faced by clinical team managers is that they lack the experience and key skills needed for a promotion. Exposure to the financial and commercial aspects of the clinical project management role can be hard to come by as they are accustomed to dealing with the clinical piece of the project. There are several classic ways to get the experience that they need to progress into project management, although these methods may take longer, and competition is fierce. Common methods include shadowing current clinical project managers, volunteering to be their replacement when they go on annual leave or taking on additional responsibilities like completing study budgets or training team members. There is also the option of undertaking a Project Management Professional (PMP) qualification or a Master of Business Administration (MBA) to ensure that they have the relevant experience.
However, CTMs may not be aware of alternative routes that could make the transition to a CPM job smoother than more traditional paths. For example, they can gain experience with a more commercially-focused position within a small to medium CRO and build up skills with bids and request for proposals (RFPs). This will allow them to combine their clinical expertise with some business acumen that will bring them significantly closer to that project management role. Additionally, smaller CROs are likely to be less stringent with their requirements of a regulatory start-up (RSU) manager therefore, taking this position can be a strategic lateral move. An RSU manager job would afford the candidate the chance to build up the right skills and experience within project management to sail through to a clinical project management role later down the line.
Are you right for a project management role?
Caught up in the traditional model of progression, many ambitious CTMs may think that going into a project management role is the natural next step in their career. This isn't always the case. In the face of such fierce competition it's wise for candidates to carefully consider the realities of the clinical project management role. In fact, there are several different paths to take that could better suit the individual, especially if they would prefer not to forfeit the scientific focus of their roles in exchange for financial and commercial responsibility. Choosing to change into a different vertical or therapy area can broaden their experience and widen their scope of responsibility, which will allow them to develop their career without going into project management.
Here are some alternative ways for clinical team managers to progress their career at a CRO:
Start-up manager/feasibility manager
A start-up manager's job responsibilities involve carrying out pre-initiation visits and site initiations, as well as being heavily involved in patient recruitment which is vitally important to the successful running of a clinical trial. It is their responsibility to ensure that everything is in order onsite and that patients are successfully onboarded.
Feasibility manager or site initiation manager roles work very closely with study start-up managers. Their main focus will be to manage project-based feasibility strategy across their assigned region, including the pre-initiation and pre-qualification of clinical trial sites to ensure their practicability. They are also involved as a liaison regarding investigators relations and client interactions.
As previously mentioned, those who decide that they still want to progress into a CPM role later, can rest assured that working within the clinical study start-up field will expose them to a wide variety of responsibilities similar to those needed to become a project manager.
Clinical operations manager
This is a relatively natural step for a CTM, although could be considered as a lateral move depending on how the clinical team is structured within the organisation. As a clinical operations manager the candidate would take charge of overall operational planning and activities for the implementation and running of clinical studies. This operationally-focused clinical role combines scientific expertise with line management, allow candidates to explore their potential as a developmental leader.
CRA line manager
For those who already have an affinity for leadership, going into CRA line management could be a fulfilling career move. The main responsibility of a CRA line manager is the training and development of a team of CRAs. These individuals will have the satisfaction of growing a team, allowing them to use their clinical expertise and years of experience to help CRAs understand SOPs and GCP guidelines, as well as conducting their appraisals and assisting with their development piece.
Although moving into a clinical project manager job could be the ideal challenge for one candidate, another may find a fulfilling career expanding their career within clinical operations or start-up management. The key is for clinical team managers to think outside of the box when planning their next career move to maximise their chances of following the best career path for them.
If you are a clinical team manager looking to progress your career, Proclinical's dedicated clinical research team will be happy to help you to find the ideal next step in your career. It's as simple as uploading your CV or applying directly to a role on our job board. We look forward to discussing your next role!