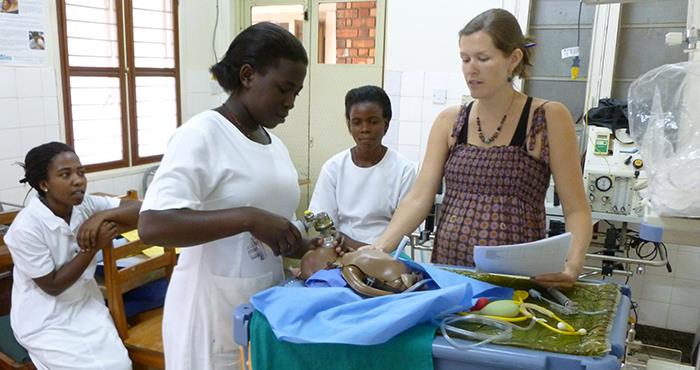 Proclinical are delighted to announce its latest contribution of much needed medical supplies to The River of Life charity in Uganda.
The River of Life's medical ministry, which provides vital healthcare and medical treatments in the Masaka area, is run by Dr Sarah Crow, a medical doctor who gave up her career in the UK help children and pregnant women in Uganda to receive vital medical treatments and health care that the country desperately lacks. Over the past 5 years, the charity has used the money generated through donations to set up an ante-natal clinic for babies and pregnant mothers, saving many lives.
We are proud to announce that our latest donation has helped to provide the following support:
Buying and shipping of thousands of blood glucose diagnostic sticks, which are used to measure blood sugar concentrations in new-born babies, enabling corrective treatment that can prevent permanent brain damage
Provision of formula to mothers who have no breast-milk
Buying of supplies for health checks and games in schools
Proclinical has supported The River of Life for the past 2 years, and to date has also contributed the following to the charity:
Shipping of a large trunk of vital medicines and medical equipment to Uganda
Purchasing of a small car so that Dr Crow can safely travel to places of need, such as the villages around Masaka and Sango Bay refugee camp, where more than 5000 people live in tents - miles away from any medical centre
A Neonatal doll used to train nurses in how to resuscitate or treat babies with various medical conditions
Proclinical's Chief Operating Officer, Daniel Smart, said of the donation, "When spent wisely, just a small amount of money goes a long way in Uganda. As a pharmaceutical recruitment agency, we felt that a charity that uses the products that our clients and candidates' help to produce, to care for those who are most in need of them, was a cause very close to our hearts. At Proclinical we are proud to support The River of Life as our nominated charity as part of our commitment to corporate and social responsibility."
To find out more about The River of Life or to make a donation, please visit www.riveroflifeuganda.org.