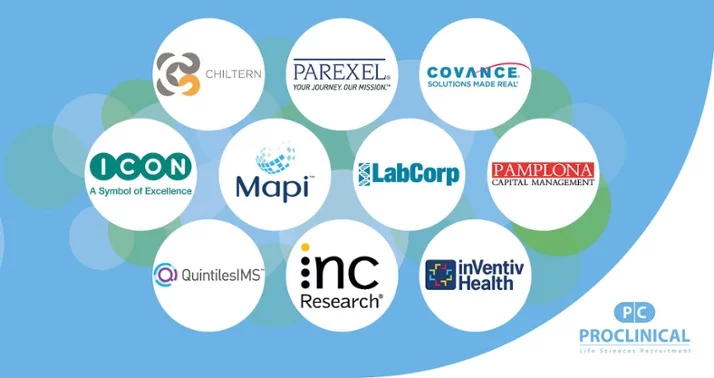 2017 has been quite the year for contract research organisations (CROs), with several significant mergers and acquisitions marking the fast-growing trend of CRO consolidation within the pharmaceutical industry.
Last year, the top 10 CROs dominated more than 50% of the market, which is expected to increase over the next few years in response to declining R&D productivity and expiring patents. By 2022, the global CRO market is estimated to be worth $45 billion.
Quintiles IMS
There has been an emerging trend of large US giants expanding into European CRO territory, kicked off by the significant merging of CRO Quintiles with information and technology consultancy IMS Health in late 2016. By combining Quintiles' status in outsourcing services with IMS' extensive global data competencies, the merger has truly put Quintiles on the map of real world data.
This partnership will make them a formidable force within the industry, and is hugely promising in terms of innovation, as they are currently investigating hybrid study designs that have the potential to change the face of clinical trials.
The newly merged companies expect to generate approximately $200m from 2019 and sustain 1-2% annual growth thereafter.
LabCorp, Covance and Chiltern
CRO giant Covance was acquired by LabCorp, a leading life science company, back in 2015, further consolidating it as one of the largest CROs in the industry. In 2017, the conglomerate acquired Chiltern, a global CRO with a strong focus on oncology. The merger is expected to bolster Covance's already developed late-phase oncology footprint with the help of Chiltern's preclinical expertise.
Chiltern has a history of acquisition, having acquired Japanese CRO Integrated Development Associates Co. Ltd (IDA), leading CRO Theorem Clinical Research, Ockham Oncology, and Pacific Clinical Research Pte Ltd, a pan-Asian CRO based in Singapore. This took the company from strength to strength, particularly within oncology, leading them to catch the eye of the CRO giant.
According to Covance's CEO, John Ratliff, Chiltern will help the company to become a market-leading CRO by "expanding our current offering to include a dedicated focus on the high-growth emerging and mid-market biopharma segments", as well as helping them to improve their capabilities within medical devices. This means that the company now has growth potential across all client segments.
In September, the company completed the merger and now officially employs more than 20,000 people across the Americas, Europe, the Middle East, Africa and Asia-Pacific.
INC Research/Inventiv Health
In August, the merging of two of the top 10 CROs in the world INC Research and Inventiv Health was announced. INC Research focuses providing phase I to IV clinical services to small to mid-sized pharmaceutical companies, whereas Inventiv Health's clientele includes many large biopharmas. Together, they will combine their strengths to provide a more complete service to their clients, helping them to win business from leading pharmaceutical players.
INC is no stranger to acquisitions, merging with Kendle, who lent phase II to IV clinical assets, in 2011 to help boost them into the top 5 CROs in the world. Now, this new partnership will make them the second largest biopharmaceutical CRO in the world.
The merger will not be completed until early 2018 and there is still much speculation about what the new company will be called.
ICON and MAPI
ICON, one of the top 10 global CROs, has recently acquired MAPI, a health outcomes consultancy that specialises in late-phase research. This decision will no doubt complement their existing business units with MAPI's late-phase expertise, enhancing commercialisation and propelling them forwards in terms of real-world data. Much like Quintiles, ICON is making a shift towards real-world evidence and analytics, possibly marking a growing trend as more companies turn to CROs to help them to develop commercialisation strategies.
The merger will make ICON the second largest late-phase CRO in the world, which will now provide post-approval research, strategic regulatory, language services and pricing and market access services to global life science companies.
Parexel and Pamplona
At the beginning of 2017, Parexel was, as a standalone CRO, in the top 10 CRO list. At number three, the company provided a wide range of services including drug development, clinical logistics, regulatory consulting and commercialisation to the life science industry. However, in June, it was announced that Parexel was to be acquired by Pamplona Capital Management, a private equity firm, for approximately $5 billion.
Pamplona will acquire all of Parexel's outstanding shares, lending their experience in the pharmaceutical and healthcare industries to help the CRO "successfully navigate the complexities innate to the biopharmaceutical industry and bring new therapies to market."
The merging of a leading CRO and investment firm is an interesting development in the market, making the new partnership one to watch.
If you want to be a part of a rapidly growing industry within life sciences, consider working for a CRO, where you can expect a varied career with great prospects. To register your interest, simply upload your CV and our team of CRO specialists will match your skills with suitable roles at some of the top CROs in the world.