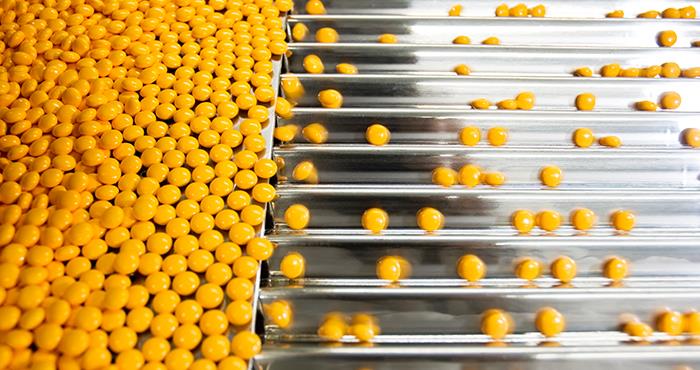 With a growing demand to develop new drugs and medicines, quality assurance professionals working in pharmaceutical companies need to stay abreast of the regulations and codes of practice that form part of the drug development process.
Good Manufacturing Practice (GMP) is one of the key regulations within the life sciences industry, and with companies hitting the headlines for not complying, knowledge of GMP is invaluable for your reputation and career development. Find out what constitutes Good Manufacturing Practice, the guidelines and enforcement process, and details of training providers that offer GMP courses.
What is GMP and cGMP?
GMP is a regulatory framework which ensures that the production, processing, packaging and storage of drugs is safe and effective. All companies that manufacture drugs must have adequate controls and procedures in place to comply with these regulations.
GMP Publishing defines Good Manufacturing Practice as:
"A term that is recognized worldwide for the control and management of manufacturing and quality control testing of foods, pharmaceutical products and medical devices."
GMP is also referred to as "cGMP". The "c" stands for "current" as a reminder that systems, processes and technologies must be kept up-to-date to comply with the latest regulations.
How is GMP regulated and who enforces it?
The regulation of GMP varies from country to country. In the USA, it is enforced by the Food & Drug Administration (FDA). In many other countries, GMP is set out by the World Health Organization. The EU has similar regulations to the WHO and FDA. in the UK, the MHRA is responsible for the regulations of medicines, ensuring that they are safe and effective before going to market.
GMP is enforced by trained inspectors who visit companies to check their facilities and processes. They typically ask for records and logs to demonstrate compliance, as well as investigating equipment to ensure that it is in good working condition. Inspectors might also ask for evidence that employees are trained in GMP.
As well as inspections, companies can get reported if they are thought to not be meeting GMP regulations. This can result in an investigation, and products would get recalled or withdrawn from the market if any issues are uncovered.
As a quality assurance professional, what are the current Good Manufacturing Practices that I should be aware of?
GMP is less about a defined set of instructions and more about a company having robust quality management systems, procedures and processes in place to detect quality issues. Every company that manufactures drugs has a responsibility to implement these controls throughout the manufacturing process, from sourcing raw materials to production and distribution.
Some of the notable areas that are of particular importance include, but are not limited to, the following areas:
Sourcing of quality raw materials
Hygiene of manufacturing areas
Prevention of cross-contamination
Clearly defined manufacturing processes with written instructions
Validation of changes to procedures and processes
Instructions and procedures written in clear language
Full training for all employees involved in the process
Up-to-date records to show that procedures have been followed
Issues to be documented and investigated to understand the cause
Batches to be traceable, including distribution, so that drugs can be recalled and if necessary withdrawn from the market
Complaints to be logged and investigated
Companies and employees are responsible for ensuring continual improvement in these technologies, systems and procedures. A system or process that worked 5 or 10 years ago may now not be adequate to comply with today's high standards.
What GMP training is available?
Some companies might offer training or you might have to find an external provider. There are various ways to update your knowledge, including formal courses, on-the-job training and online learning. In the UK you can also study to become a Qualified Person (QP), which typically requires you to be a licensed pharmacist, biologist or chemist with significant experience working of in the pharmaceutical industry. It is usually necessary to take examinations in order to become a QP. Many providers can be found online. Here are three providers that offer various levels of training:
Research Quality Association (RQA) - Offer a 1 day course for auditors, scientist and managers. Especially relevant for QA pofessionals. RQA is a UK-based training provider.
ITS Ltd - with offices in Middlesbrough and Cheshire, ITS offer a 1 day introductory course, which is ideal if you are new to the quality assurance field
SGS - offer awareness training, compliance training and expert courses depending on the level you need. SGS is based in Camberley.
Epic Consultancy - offer a 2 day course covering current trends and regulations as well as bespoke training that can be delivered on-site. Epic is based in the UK.
How can GMP training help me to find a new job?
If you are searching for pharma jobs such as Validation Officer, QA Manager or Quality Engineer, GMP training and knowledge is critical as you minght have responsibility not only for maintaining and improving processes, but also for training fellow employees.
Many of the pharmaceutical quality assurance jobs that we recruit for include responsibility for all or some of the areas outlined above. Companies typically look for individuals who have a cGMP qualification or training along with significant pharmaceutical experience in quality control. Strong interpersonal skills, meticulous attention to detail and excellent organisation skills are also very important.
Key points about GMP and cGMP
As an individual working in QA, Good Manufacturing Practice is essentially about maintaining and continually improving the processes, procedures, systems and technologies that are used to ensure products are of a high quality and safe for human consumption. Regulations are constantly changing, and the industry is under pressure to research and develop new drugs at a fast rate. Keeping abreast of cGMP will not only allow you to do your job better but will also strengthen your CV and could increase your chance of getting shortlisted for interview.
How can we help?
If you are searching for a new role, browse our jobs, register with us or connect on LinkedIn. Our experienced recruitment consultants will discuss your career goals and work with you to find a role that is in line with your needs.