Similar posts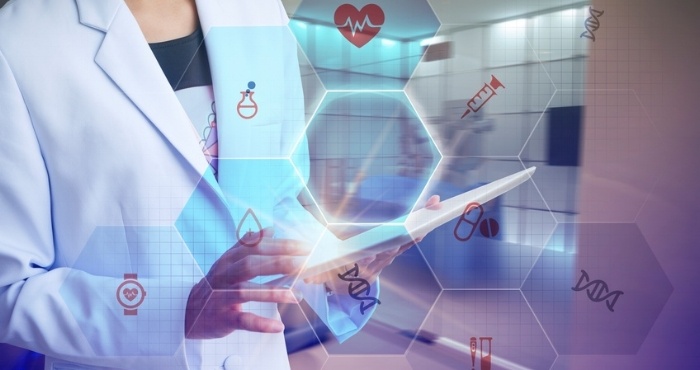 Medical Science Liaison (MSL) - CEE - Rare Diseases
A leading biotechnology company that specialises in RNAi therapeutics is advertising a vacancy for a Medical Science Liaison position. The organisation uses this innovative form of therapy to treat rare genetic, cardio metabolic, acute hepatic infectious, central nervous system (CNS) and ocular diseases. The Science Liaison will join this company in their office in Eastern Europe on a field-based capacity. This is an exciting opportunity for an experienced and motivated applicant to develop a career in a truly revolutionary field.
The Medical Science Liaison will be a field-based scientific and clinical expert that will strategically support the medical and scientific objectives of the company's investigational programs. They will be accountable to communicate the science and clinical application of RNAi to Healthcare Practitioners (HCPs).
Job Responsibilities:
Providing clinical product support to all end users and providing on-site guidance and assistance during surgical procedures.

Providing training, ongoing in-services, and customer education to assigned account(s). Providing feedback on product design to improve performance and customer satisfaction.
Providing surgeons and operating room staff with training and Clinical/Technical support in the operation of the company's robotic arm applications, associated equipment and instruments to insure ideal placement and precision.
Using proprietary software to prepare pre-operative CT scans for use in conjunction with the company's Interactive Orthopaedic System, assisting surgeons in preoperative implant planning, implant sizing, and positioning.
Providing complete reports and associated metrics to management, direct supervisor and company's regulatory department detailing case reviews, services performed and recommendations for product, documentation, and methodology improvements.
Maintaining and controlling local consigned equipment, instrument, implant, and disposables inventories, processing sales orders, and providing forecast input to District Sales Manager.
Supporting company road-show demonstrations and 'Showsite' visits to provide potential customers with the opportunity to see product in use and appreciation of clinical value.
Providing prompt and accurate complaint reports per the requirements of the quality system.
Solving product problems for customers in an expeditious manner.
Supporting the development and execution of the sales plan as well as grow the utilization of the system by increasing volume with current and potential surgeons.
Selling the clinical benefits of the products, and build strong, positive relationships with key surgeons and OR staff at targeted accounts.
Collaborating with Sales Representatives and Marketing to increase public awareness.
Obtaining purchase orders for products consumed during surgical procedures and maintains and tracks consigned inventories of company's products.
Skills and Requirements:
PhD in biomedical sciences, Pharm.D, MD. Minimum: MSc in biomedical sciences.

A minimum of 5 years' working experience including medical affairs. Additional clinical, regulatory, research and development, or other relevant experience welcome.
Proven basic science and/or clinical background to enable engagement of Health Care Professionals in a scientifically meaningful exchange.
Prior experience in rare disease strongly preferred.
Strong knowledge of at least one of the CEE pharmaceutical markets (Czech Republic, Slovakia, Hungary), ideally within specialized pharmaceuticals.
Experience with managing patient recruitment and early access to innovative therapies.
Proven record of successful pre-launch and launch of specialty care products (oncology/rare diseases/diabetes/immunology).
Experience in medical education and KOL management.
Effective communication of evidence based scientific information. Multi-lingual capability (Hungarian, Czech or Slovak needed) with fluency in English required.
Demonstrable multitasking, project management, and execution skills.

Good interpersonal skills, including communication, presentation, persuasion, and influence.

Good organisational skills, including efficiency, punctuality, and collaboration in a team environment.

Proficiency with computer skills, such as MS Office.
To Apply:
Please click on the Apply button. Please include a short note outlining why you are interested in the role and why you think you are suitable.
In case you have difficulty in applying or if you have any questions, please contact Tom Russell at +44 203 824 6104 or upload your CV on our website - www.proclinical.com.
A full job description is available on request.
ProClinical is a specialist employment agency and recruitment business, providing job opportunities within major pharmaceutical, biopharmaceutical, biotechnology and medical device companies.
#LI-TR1
#MedicalAffairs