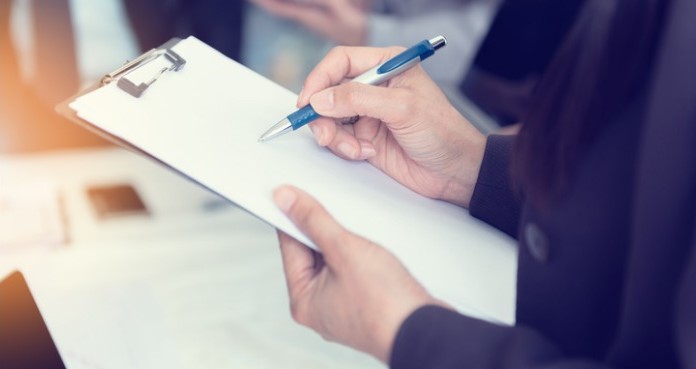 The consequences of not addressing a 483 form/warning letter from the FDA with appropriate remediation action can be potentially catastrophic for a life science manufacturing facility. An inadequate response can cause the FDA to escalate the problem, leading to heavy fines, shutting down of the facility and even prosecution of responsible individuals. Being faced with the prospect of a remediation project - big or small - can be overwhelming to say the least, so here's how you can break it down.
What is a 483 observation?
A 483 observation is issued by the FDA inspector following an audit of a company's manufacturing facility. The document outlines any violations of Good Manufacturing Practices (GMPs) and other related Acts concerned with the proper manufacture of drugs, devices, food and cosmetics in the USA. The observations are listed in order of importance and th483 observation is not always an exhaustive list so you may have to liaise with the FDA to gain a better understanding of the overall inspection

The key to a successful remediation project is efficiency and accuracy; a company must fix the problem to a high standard and do it quickly. In order to execute an effective remediation project, companies should follow a step-by-step, airtight plan of action. As experts in this field with many years' experience assisting life science companies with remediation projects, Proclinical suggests that companies consider the following when formulating a plan, taking into account the many different aspects needed to make the project a success:
Review the form with the inspector
Strike while the iron is hot, gathering as much information from the inspector about the nature of issues listed in the initial 483 form. Companies should ensure they fully understand the severity of the regulatory breaches and take the opportunity to ask the inspector specific questions relating to their observations. It's a good way to showcase the company's knowledge of medical device regulations and Good Manufacturing Practice (GMP).
Be aware that a 483 form is a mere snapshot of observations following an audit and not an exhaustive list. The company may receive a follow up once the FDA Office of Compliance has reviewed the case further - especially in the case of serious violations - usually in the form of a warning letter.
Draft up a response
Although responding to violations is just the beginning, it counts for a lot. Submitting a timely, descriptive response to a 483 form is the first step. The response should acknowledge each violation and detail the company's action points to fix them, including a reasonable timeframe in which to complete the remediation project.
The FDA will be expecting the following:
To be provided with factual evidence that any products on the market are safe and effective

To be assured that, with factual evidence, that the 483 observations do not impact the safety or effectiveness of these products

A response that shows the company's understanding of each violation and also the broader implications of the observations

A response that is well-structured, comprehensive and detailed which includes a cover letter, main body of response, list of attachments and table of accomplishments.

A response that clearly states how remediation will be carried out to ensure patient safety and effectiveness of the product(s)

Hire technical experts
Submitting a good response is just the beginning. A remediation project requires a lot of technical expertise to effectively resolve issues. Below are a few examples of the range of technical skillsets needed for a typical remediation project:
QA consultants to carry out gap analysis and prepare the response letter

Deviation investigators to review procedures and carry out root cause analysis

Validation engineers to ensure all machinery works as it should

CAPA consultants to implement actions to stop the issue from happening again

Project managers to deal with on-site issues and oversee the day-to-day management of the remediation project

Dedicated QA professionals to help the company prepare for pre-inspection audits

It is of paramount importance that contractors are fully qualified and true experts in their field. Failing to ask for references, carry out background checks and drug tests could be detrimental to the remediation project if the workforce is unable to fix issues quickly and to a high standard. To assist with staffing needs, companies should consider engaging with a life science recruitment specialist like Proclinical that have access to highly skilled contractors with remediation experience.
Pay attention to soft skills
Soft skills are crucial to the success of a remediation project. Due to the sensitive and complex nature of the situation, there must be professionals on board that possess various soft skills. These include the ability to handle conflict resolution, develop relationships and build trust with internal and external personnel. These individuals are needed to liaise effectively with regulatory bodies (including the FDA), handle change management, resolve conflicts/issues on site, look after the best interests of contractors and generally assist with the smooth everyday running of the remediation project.
Ensure staff retention
Companies should consider staff retention as another important aspect of a successful project. This is rooted in the need to ensure continuity in the project, as high staff turnover is disruptive and could affect the effectiveness of the workforce. It is also very difficult for companies to continuously replace contractors, particularly if they have a niche and/or in-demand skillsets.
Hiring long-term contractors from the beginning of the project is a great way to minimise the negative effect of workforce attrition. Companies can also try encouraging existing contractors to remain on the project by offering a great benefits package. This includes providing a good standard of accommodation, meals and an attractive rotation pattern (how often they are able to fly back home). This is particularly important if the remediation project is in a remote location. Also, hiring a dedicated project manager to look after the contractors' best interests is a smart move. Their responsibilities could involve anything from resolving conflicts to attending to rotation patterns.
Working with the right remediation partner
With so much to consider and a lot riding on the outcome of the remediation project, it's easy for life science companies to feel overwhelmed by the task ahead. Worries over finding, onboarding, managing and retaining a highly skilled contract workforce can cause added stress to an already difficult situation. There will likely be concerns over how to deal with the other aspects of the project, including how to carry out gap analysis, draft the response letter and carry out each individual action point.
Handling the remediation with expertise and efficiency is the key to a successful remediation project. Often engaging with specialist life science consultancy such as Proclinical is the best way to ensure that all aspects of the project are managed well, with nothing overlooked and everything done to a high standard. For example, Proclinical has many years' experience sourcing highly skilled contractors for remediation projects thanks to extensive global networks, and also has capabilities in project management and can offer regulatory and quality assurance advice.
If your company is in need of remediation expertise and/or staffing services, please get in contact with us today to discuss your individual needs. Proclinical has a dedicated consulting arm consisting of experienced experts who can offer you advice, project management solutions and/or contracting staffing services to ensure your remediation project is a success.