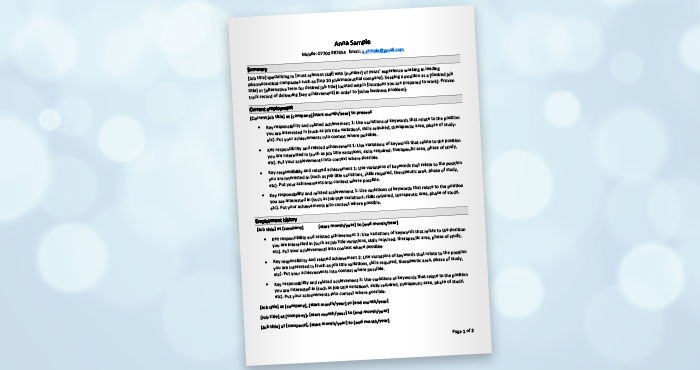 Download our fully editable, professional CV template – formatted just the way recruiters and hiring managers like it
Do you need help formatting your CV to meet the standards that recruiters and employers want to see?
Our professionally formatted template uses a strong visual heirachy to making it easy for potential employers to scan for key information. 'Fill in the blank' style prompts indicate what information is required by recruiters and employers alike.

By using this template your CV will:
Contain the essential information that employers and recruiters need to know
Make it easy for employers and recruiters to find key information within seconds
Be easy for ATS (Applicant Tracking Software) to detect keywords that match your desired job
Avoid many of the mistakes that can get your CV rejected
Adhere to best practice described in Proclinical's CV guidebook