Have you got a project or study
that requires skilled
regulatory staff urgently?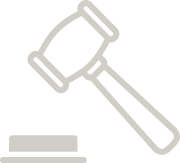 Proclinical's regulatory outsourcing services offer companies the opportunity to outsource entire departments with the added benefit of an effective project management structure. With the strain of resourcing taken away, the existing workforce can focus its efforts on other areas that promote company growth, such as product development and improving processes, while the interim function gets to work independently. Our combined recruitment and regulatory expertise enables us to design an outsourcing plan that fulfils the company's individual needs and is tailored to its business objectives, strategy and future vision.
Regulatory strategy services
Global regulatory affairs
Submitting multi-layered NDAs, MAAs and CMC support
Executing label changes across several countries
Managing the ebb and flow of regulatory needs as you grow
Project Management
Regulatory Operations
Regulatory CMC services
CMC strategic development consulting Phase I to III
Strategy throughout entire product lifecycle management
Gap analysis to comply with global regulations
Operational assistance with multiple CMC components e.g. NDAs, MAAs, INDs, BLAs, ANDAs and IMPDs
Analysis, preparation and submission of post-approval change control
Preparing and attending health authority meetings
DMF preparation, submission and maintenance
Assistance with requests for information and responses to regulatory agency comments concerning CMC
Due diligence of potential product acquisitions (CMC) and of suppliers
Supply Chain Optimisation/Technology Transfer
Gap analysis
Assistance with the selection of CMOs
Registering new site manufacturing
Assistance with increased regulatory burden
Identification of risk register
Creation of staff augmentation model
Writing transfer protocols
Formation of technology transfer plan
Provision of Subject Matter Experts (SMEs)
Benefits include:
Highly skilled and experienced turn-key specialist teams
No scope of work too big or small; outsource a single project or several across multiple products
Dedicated point of contact and program governance meetings
Efficient and a flexible alternative to permanent hiring, with added benefit of focussing
on in-house staff on core growth activities
Reduced time and costs compared to resourcing contingency or employed workers
Choose which services to outsource
Rapid start-up process
Tailored solutions for programme management, timeline tracking, and billing
All CMC needs taken care of in one place: Both Pre and Post approval support
Expert CMC quality investigation and problem resolution
Scalable resourcing model results in cost effective and efficiency improvements of 20 –30% while dealing with supply chain rationalization and Mergers and Acquisitions
Experienced support with health auroty meetings and interactions